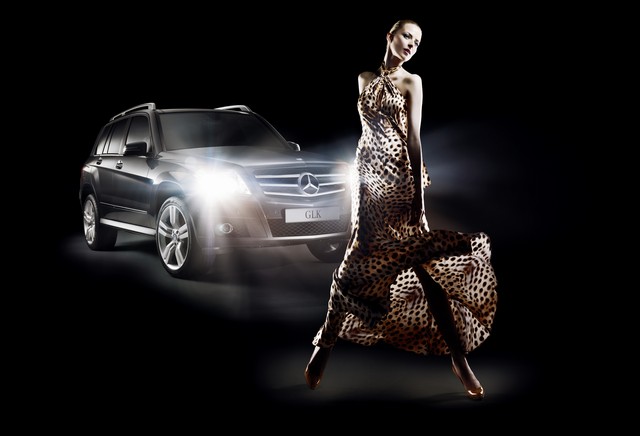 I guess we loose the bet, we had our money on the
big announcement
being Toronto getting privilege of hosting a official Mercedes Benz Fashion Week.. But this is just as good news.. To make this short and sweet IMG has teamed up with Mercedes & LGFW to start up the
Mercedes-Benz StartUp
, a national program in support of emerging Canadian designers less than 5 yrs old in the business. More details to come
Live News via Twitter:

@FashionCanada: Designers across the country will compete to show during Toronto fashion week. Winner will develop a collection w the help of experts!

@NOWlifestyle: StartUp will hold interviews to select labels from T.O., Montreal and Vancouver for a spotlight Fall 2012 show. No $ announced so #fail?

@FashionCanada: And we're thrilled to announce that our very own team is part of Startup! FASHION will partner along with Mercedes, IMG and the FDCC!

@xoxSNP: And the fashion news is: IMG launching Mercedes-Benz StartUp, a national program in support of emerging (>5 yrs in biz) designers in Canada.

Official Press Realease:
Mercedes-Benz Canada and IMG announce the launch of the Mercedes-Benz Start Up program

A National Program to Nurture Canada's Next Generation of Fashion Designers

TORONTO, ON – Mercedes-Benz Canada, and IMG, a global sports, fashion and media company, announced today the launch of Mercedes-Benz Start Up. Produced in conjunction with LG Fashion Week Beauty by L'Oréal Paris, Mercedes-Benz Start Up is a new initiative that is intended to provide a national platform to discover and support up-and-coming Canadian designers who have been in business for less than five years. By connecting these gifted individuals with an experienced panel of industry insiders, the program will mentor impressive Canadian talent to help them hone a broad range of skills and elevate their profile through unique and exclusive opportunities. This unprecedented access to experts, combined with invaluable real-world practical experience, will equip participants with a comprehensive roadmap to success and the knowledge and confidence required for a thriving career in fashion.

Following today's announcement, the Mercedes-Benz Start Up team will begin meeting with influential fashion media, buyers and educators in key Canadian markets to identify talented and ambitious designers that would qualify as suitable candidates.

All the submissions will be reviewed and evaluated by a panel of industry judges who will follow a list of specific criteria to ensure objectivity and fairness. From this pool of submissions, a total of 20 designers will be selected to advance to the next round: the semi-final competition.

In the first year, the semi-finals will be conducted in two provinces, but it will expand to include four provinces by the second year and beyond. This will ensure that Mercedes-Benz Start Up is truly a national program that is easily accessible to designers across the country.

The semi-finals will yield a total of four designers who will be invited to show their collections at the national final held during the official schedule of LG Fashion Week Beauty by L'Oréal Paris in October 2011. This will provide successful participants an invaluable opportunity to prominently showcase their designs on the runway to thousands of prominent industry representatives.

Following the national final, only one of the four semi-finalists will progress to the next stage of the Mercedes-Benz Start Up program. He or she will be rewarded with access to key industry mentors for a period of five months to help the chosen candidate prepare his or her debut solo show that will be presented as a highlight on the schedule at LG Fashion Week Beauty by L'Oréal Paris in March 2012.

"Mercedes-Benz has maintained an unquestionable link between the brand and leading edge design since the company invented the automobile over 125 years ago. In fact, many trendsetting and timeless Mercedes-Benz vehicles have inspired and created entirely new segments in the automotive industry," said Tim A. Reuss, President and CEO of Mercedes-Benz Canada. "I am very impressed by the raw potential that exists here in Canada. Considering the ongoing emphasis we place on expressive design, it is only natural for our company to also help foster opportunities in an industry with similar core principles. By supporting emerging designers to broaden their overall scope through Mercedes-Benz Start Up, I am confident that we will be able to further strengthen the Canadian fashion industry and heighten its overall prominence and reputation on the world stage."

Peter Levy, Senior Vice President and Managing Director of IMG Fashion said "Mercedes-Benz Start Up will allow Canadian designers the opportunity to move up in the industry and provide them a guide to achievement." Levy went on to say at the announcement event "The goal is to facilitate a platform for these designers to showcase their talent in a professional setting with access to key mentors from various segments of the industry."

"LG Fashion Week Beauty by L'Oreal Paris has grown into a national platform for designers from across the nation to showcase their talent in the international arena," said Robin Kay, President of the Fashion Design Council of Canada "We are thrilled to go forward with Mercedes-Benz Canada and IMG to create relationships with young designers countrywide. LG Fashion Week Beauty by L'Oreal Paris will provide a world class runway with unparalleled exposure for these designers."

For more information/to register: please visit: http://www.Mercedes-BenzStartUp.com