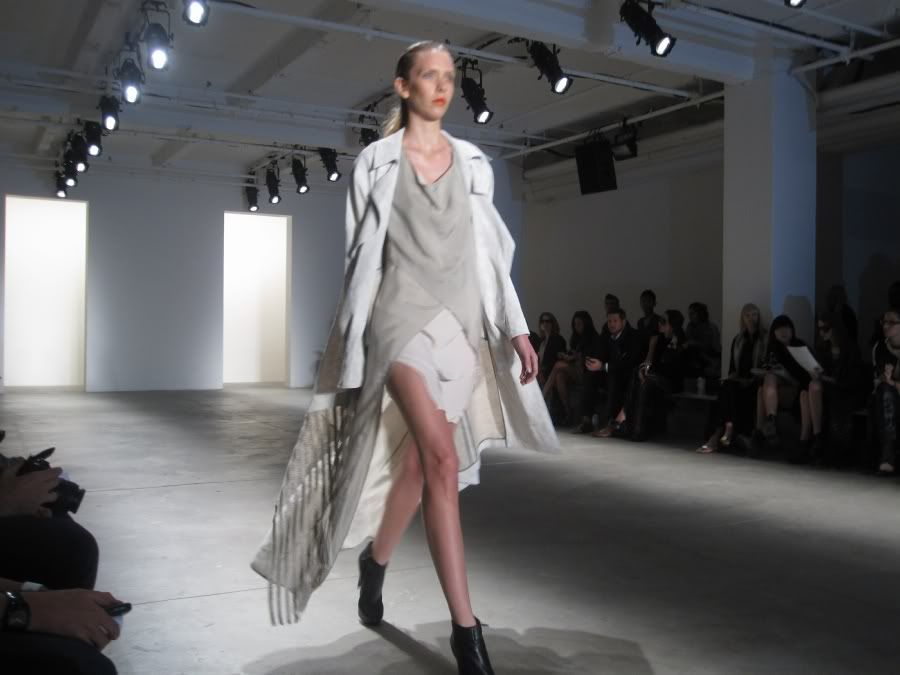 Jeremy Laing one of our favorite Canadian designers has been selected amongst Adam Kimmel, Anthony Vaccarello, Commuun, Matthew Harding and Yiqing Yin to be the recipient of the
ANDAM ((Association nationale pour le developpement des arts de la mode)) fashion Award
. The prize of this contest is far beyond anything I expected. 200,000 euros and a mentorship from Ralph Toledano (formerly the CEO of Chloe) for two consecutive seasons goes to the recipient of this award.. Oops, forgot to mention the 10,000 euros worth of Swarovski crystals for the winners next collection. Best of luck to a Canadian favorite. If Laing wins he joins the links of Giles Deacon, Gareth Pugh and Hakaa, all previous recipients.
The award ceremony will be held at the Ministry of Culture in France on June 29 at 7 p.m. (CEST).
Goodluck Jeremy!!
xx
p.s. Remember when we were front row at Jeremy Laing's Spring 2011 show!?