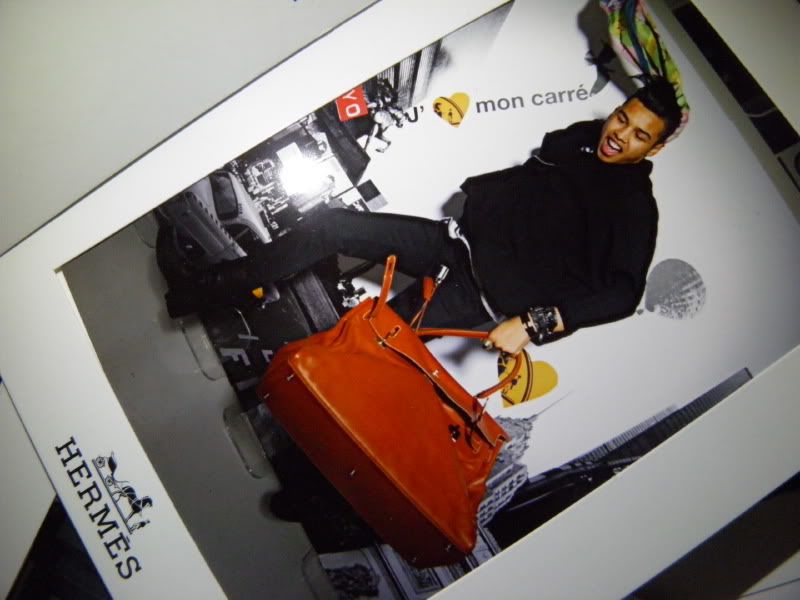 One of the most unexpectedly fun party & event I have EVER been to! It was a rainy night, but that didn't stop the silk from flying! Never in my wildest dream would I say that I attended a
none the less
Hermes Scarf Party unless I was part of some collectors cult full of kinda weird and kinda cool people from around the world..!! I had a great opportunity to meet some of the people behind the super luxurious brand and mingle with familiar faces, like the amazing sales team from the Bloor St. location. There were great festivities like the photo-booth and such interesting people at this cool little space.. One person in particular was such a crazy pleasure to laugh and share great conversation with, Jennifer, the President & CEO oh Hermes Canada is the coolest "
boss lady
" (besides my mother) that I have ever met!! We talked about the fun and glamour of Hermes and the longevity and retained value that a Hermes piece holds.. the fun in saving for that one special thing you know is well-made and will last you a lifetime!!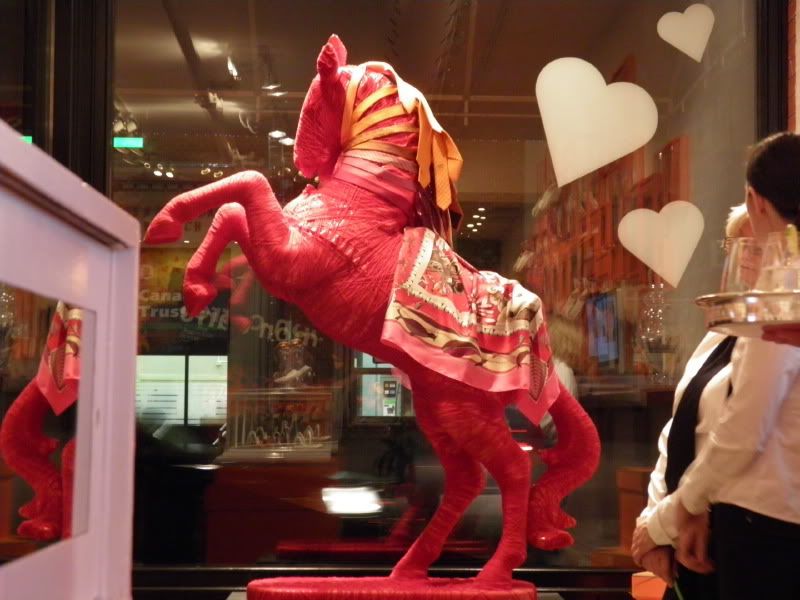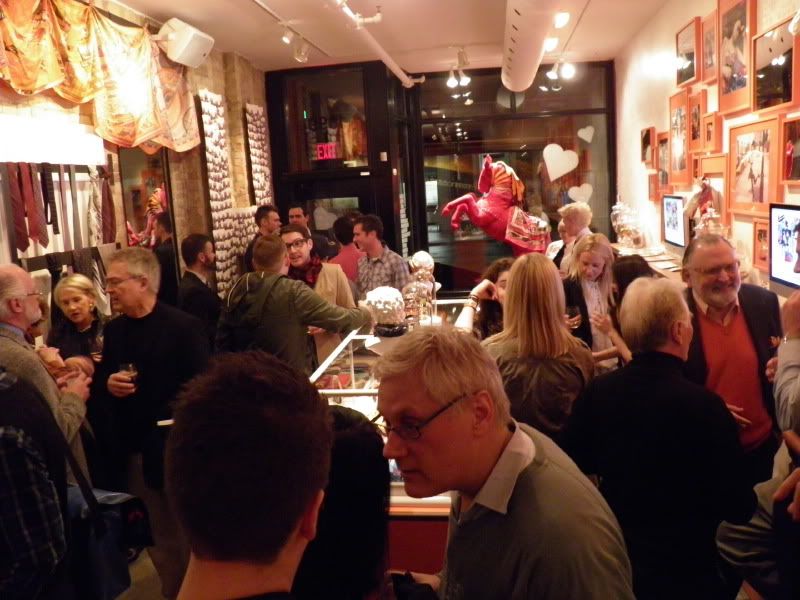 Don't mind these random little strips haha I am utilizing the panorama feature that the
Cannon Sp-800UZ
camera I am using has and does it ever work so cool-ley lol.. I am obsessed with some of these features!! Pretty good for a first time panorama shot!!..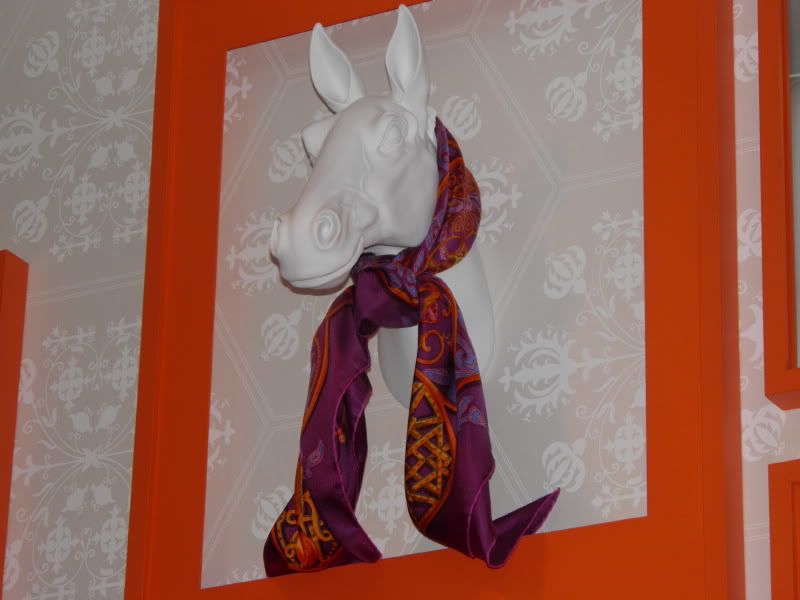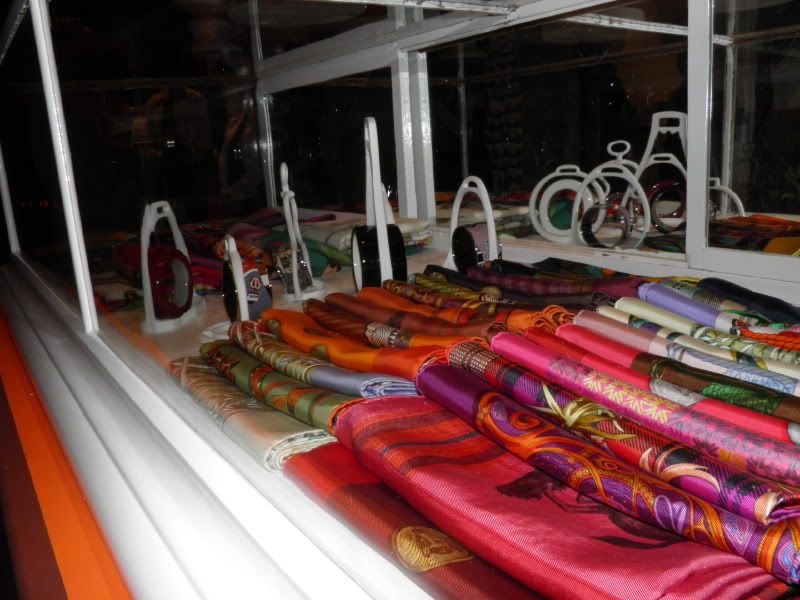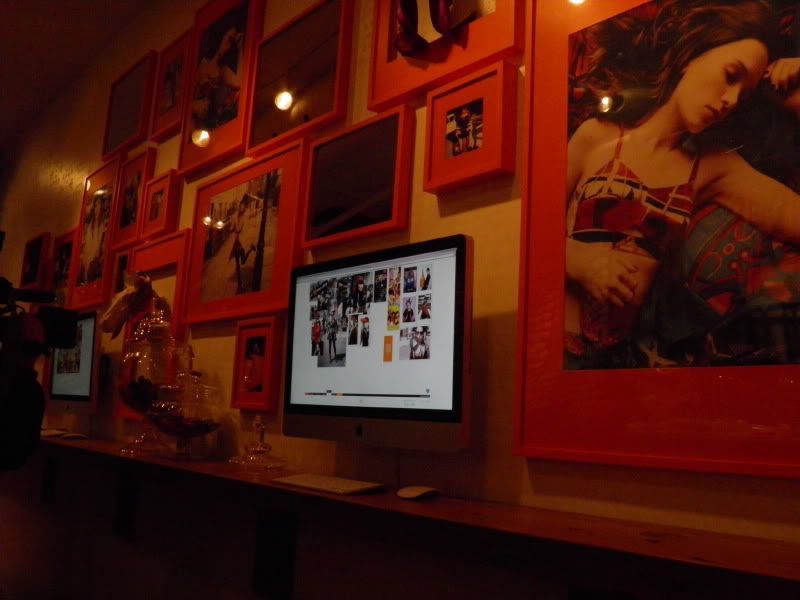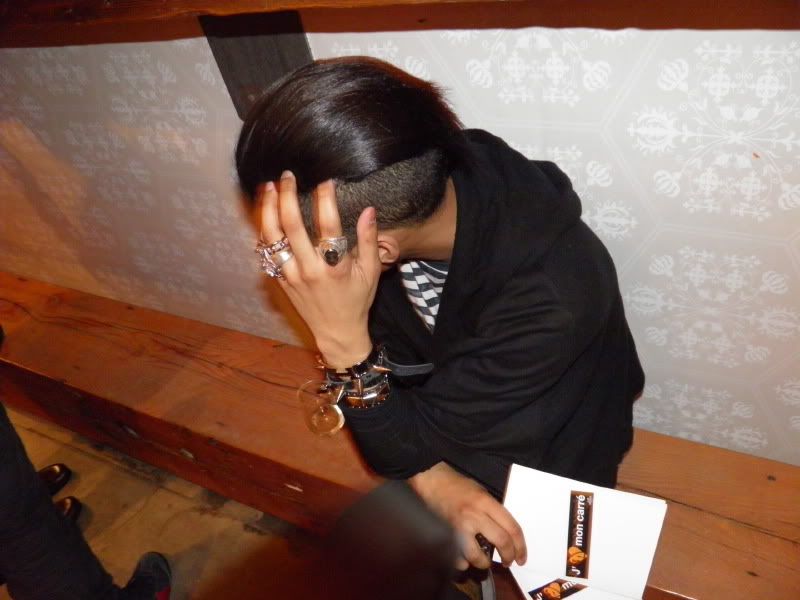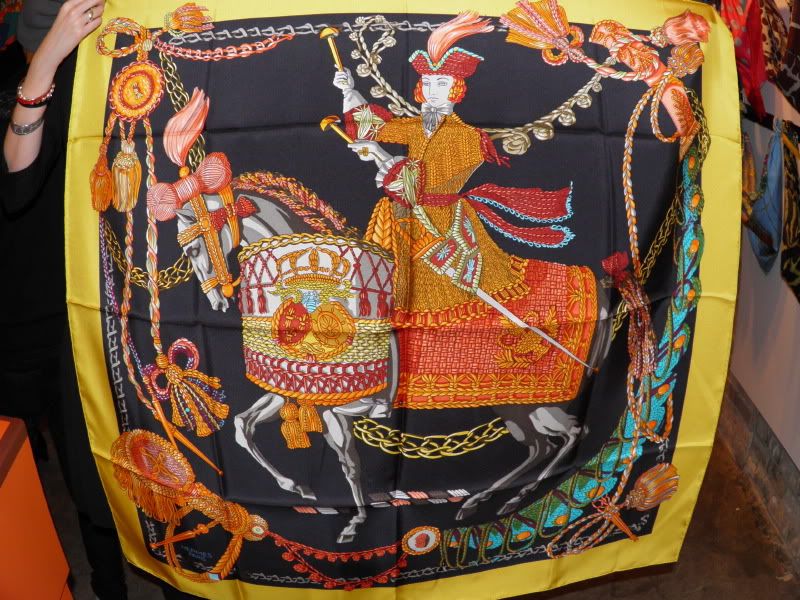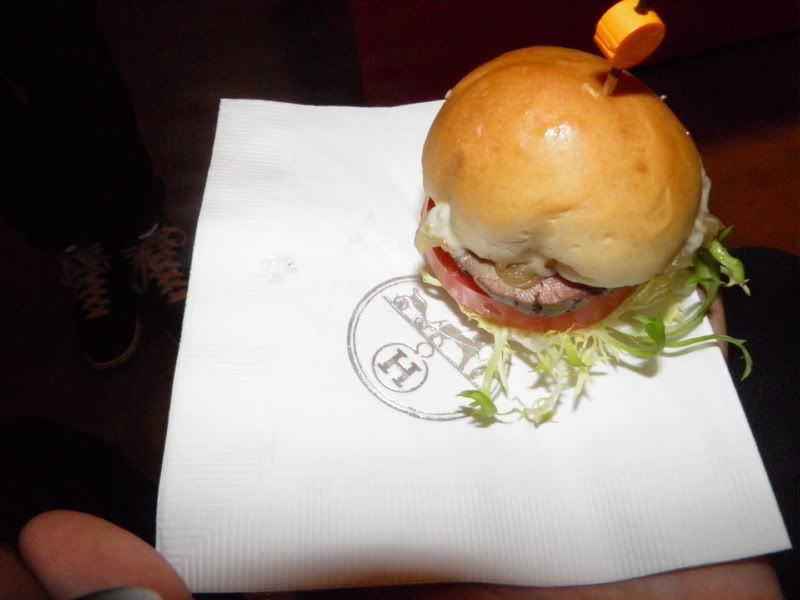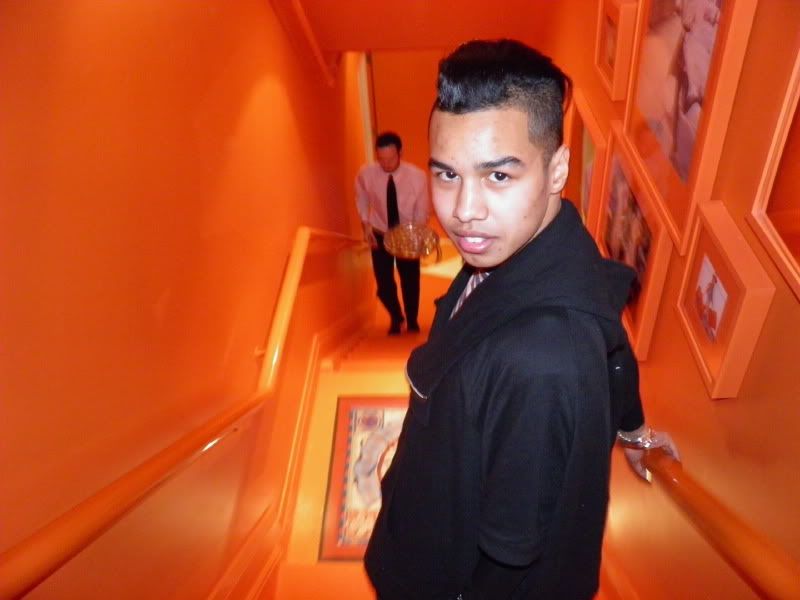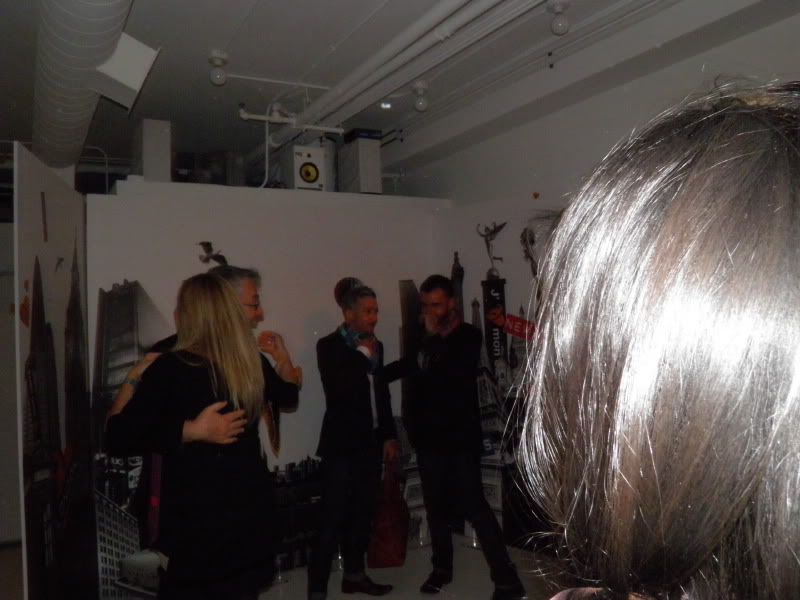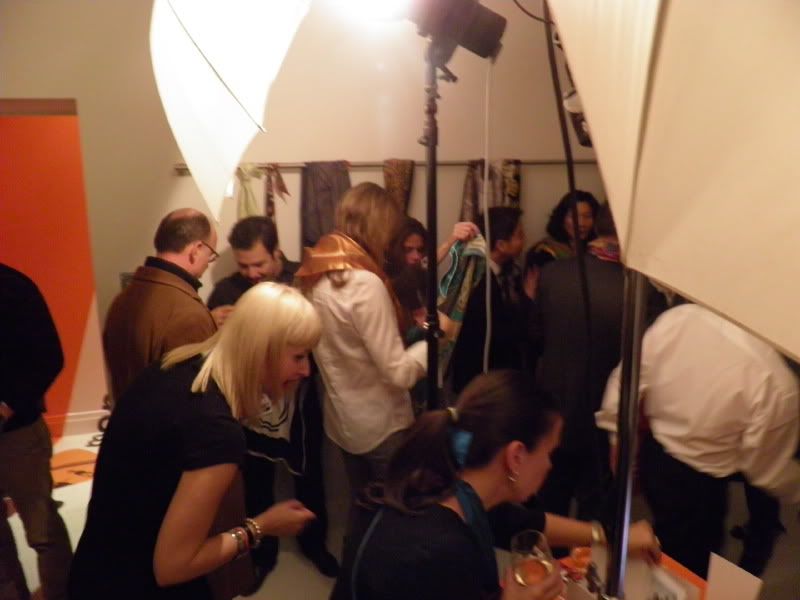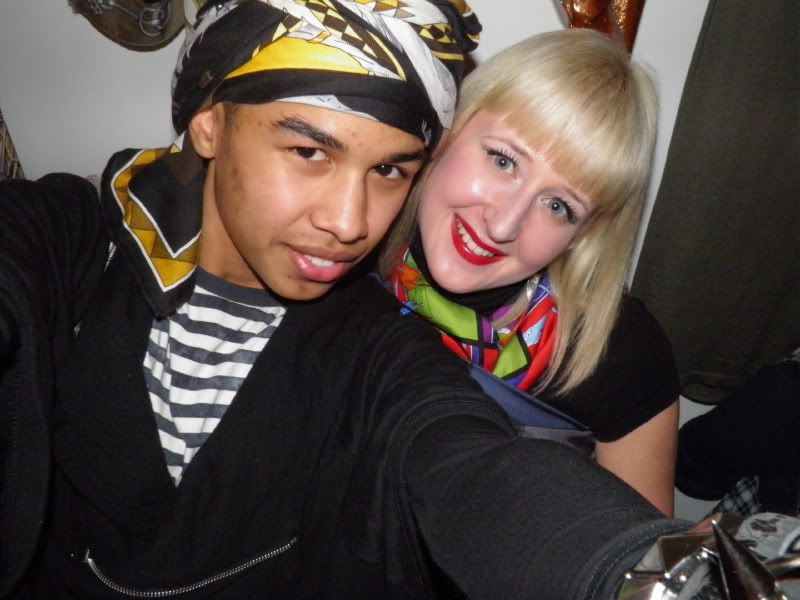 The dress up station downstairs was so much fun! Getting to literally play with Hermes scarves and throw around a big'ol Kelly bag!! What more could a Hermes obsessed fashion blogger ask for!!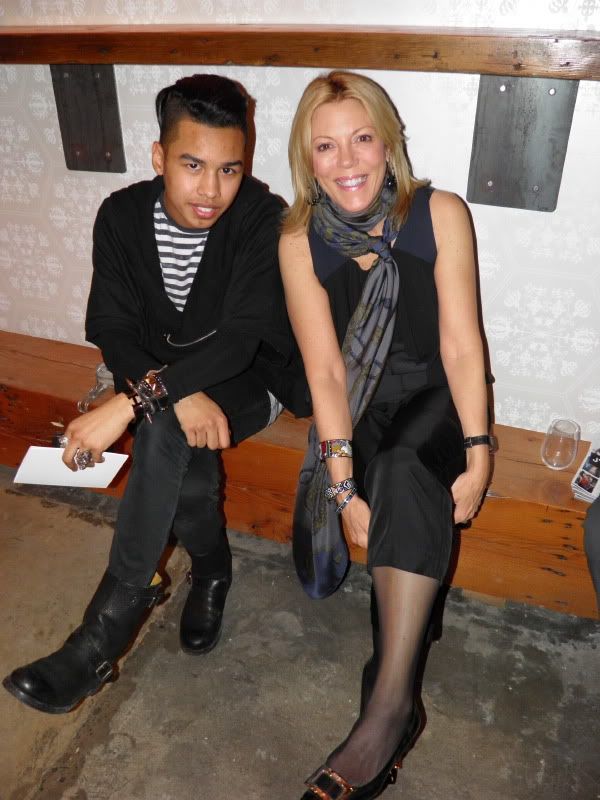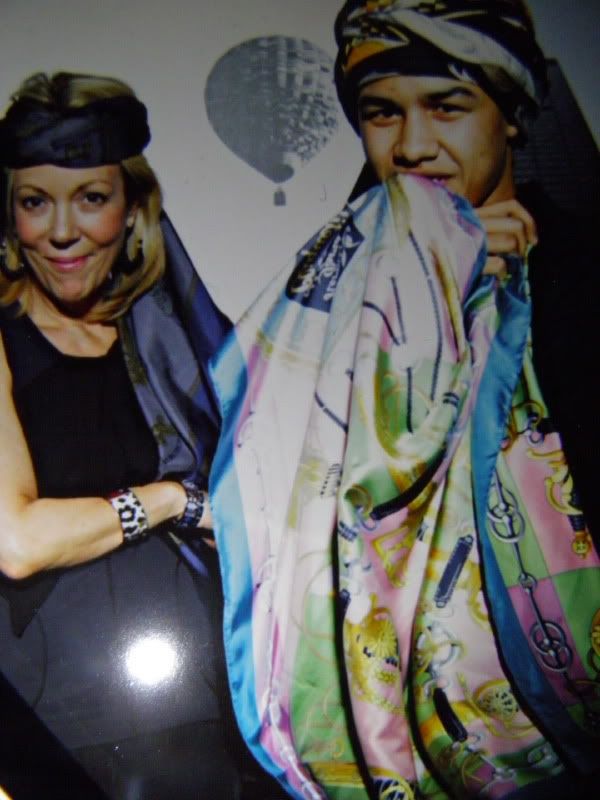 Me & Miss thing hahaha!! Having an amazing chat up stairs and then having some crazy fun downstairs.. That photo station was where the part was at all night! People were jumping, throwing scarves in the
a-yerr (lol)
and just having some serious fun!!! Look at us haha..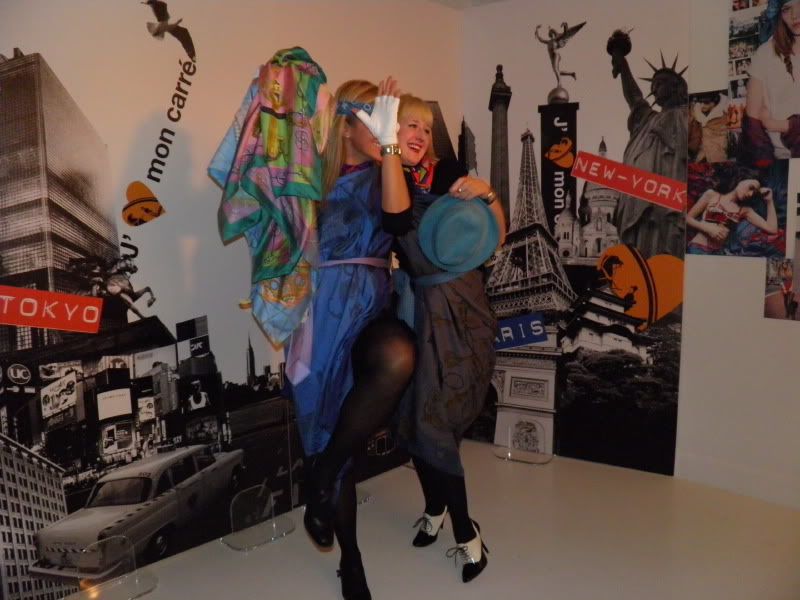 I styled these two with huge Hermes scarves and then threw a tie around the waist to literally
tie around the waist
haha!!! Such a blast!!!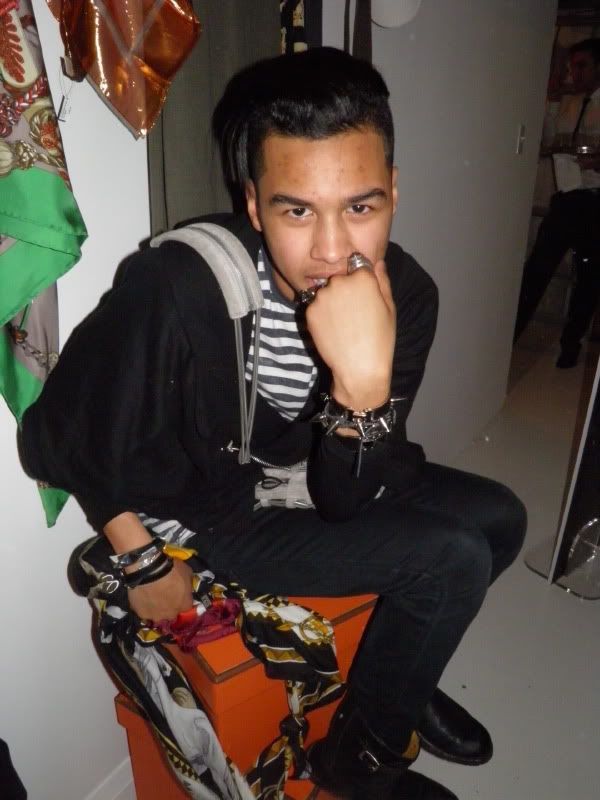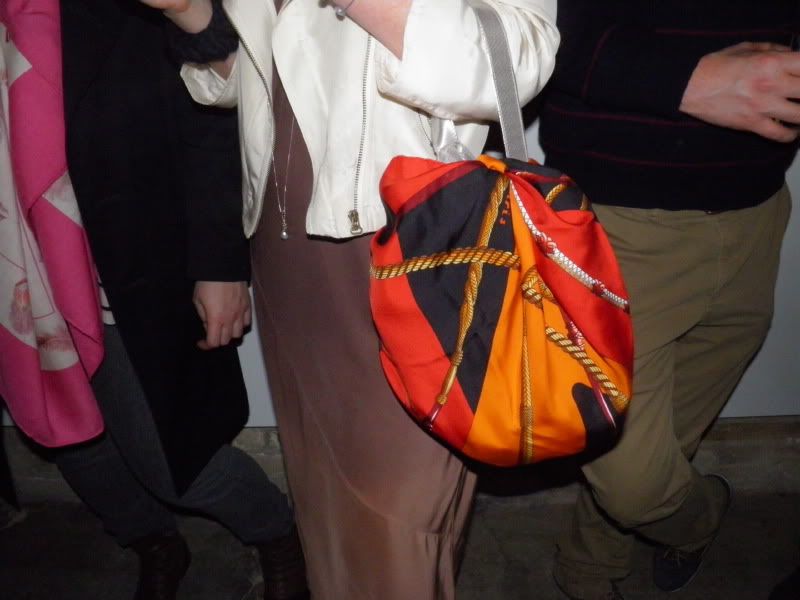 Some souvenirs from the night!! Wow.. what a friggin blast!!! Thanks Hermes!!
J'aime Mon Carre
p.s. can't wait to put these Hermes pins all over my denim jackets and rock a scarf.. hmm..
OUTFIT INSPIRATION!!
haha..