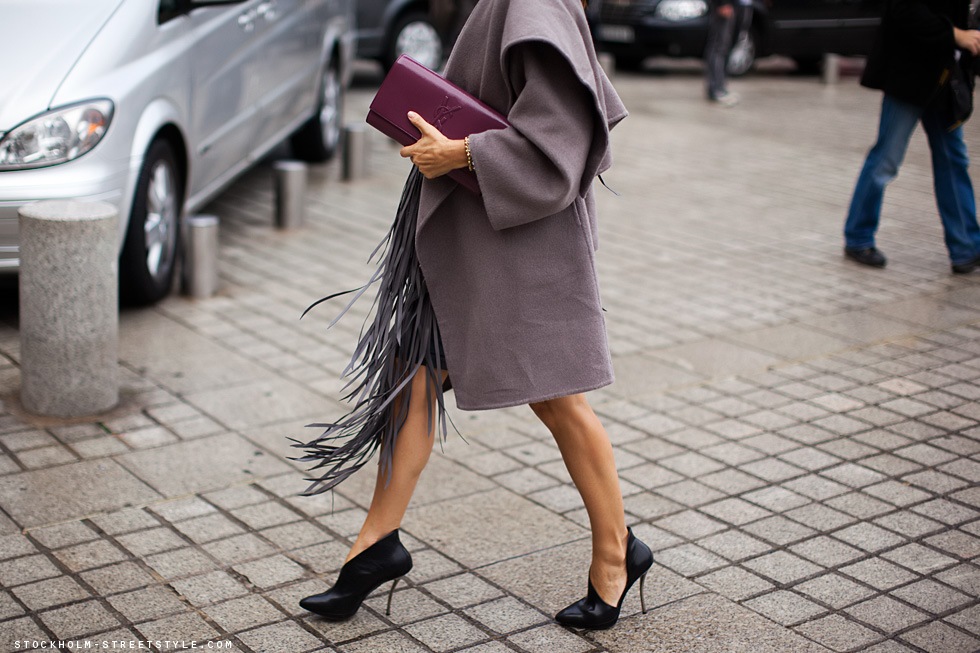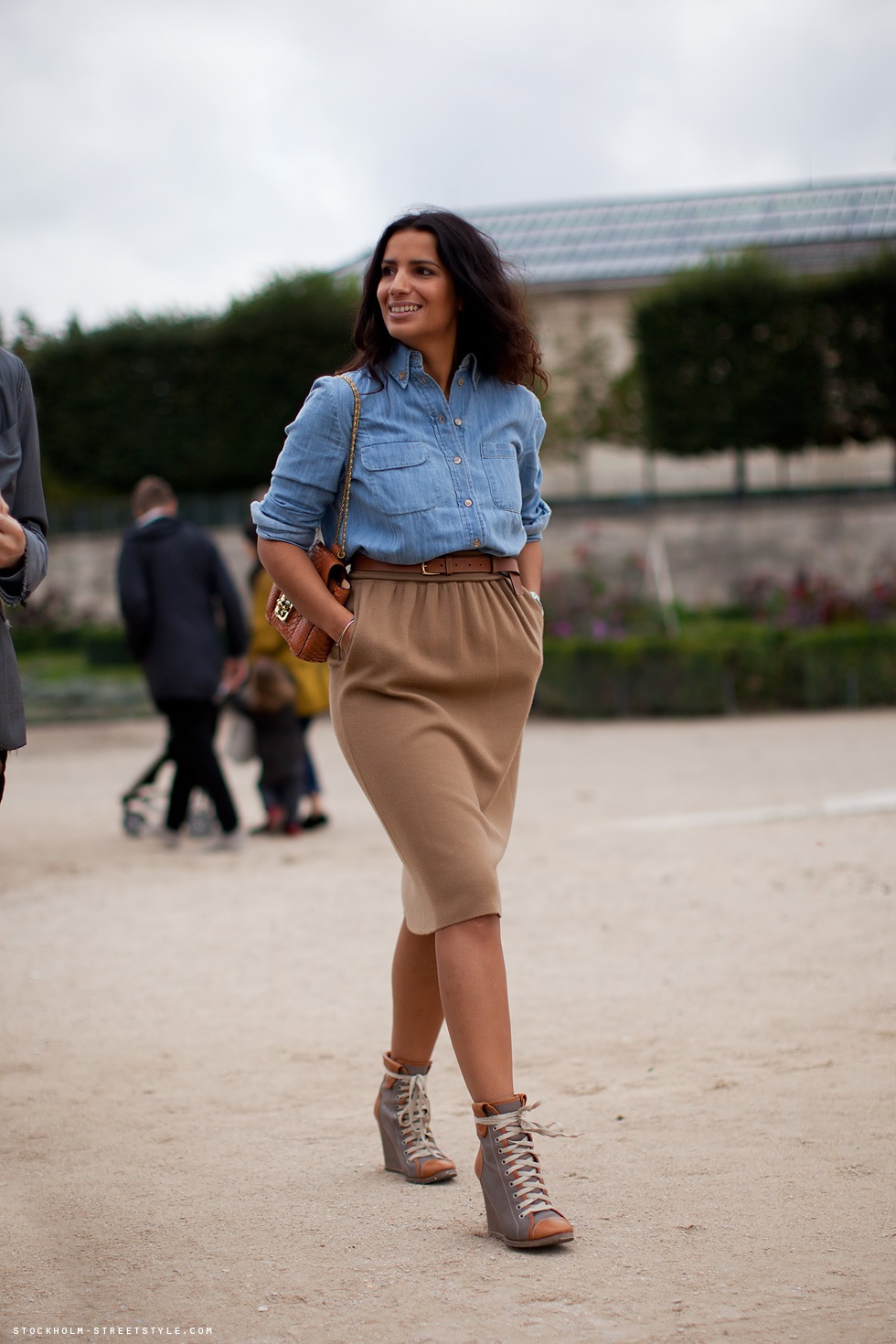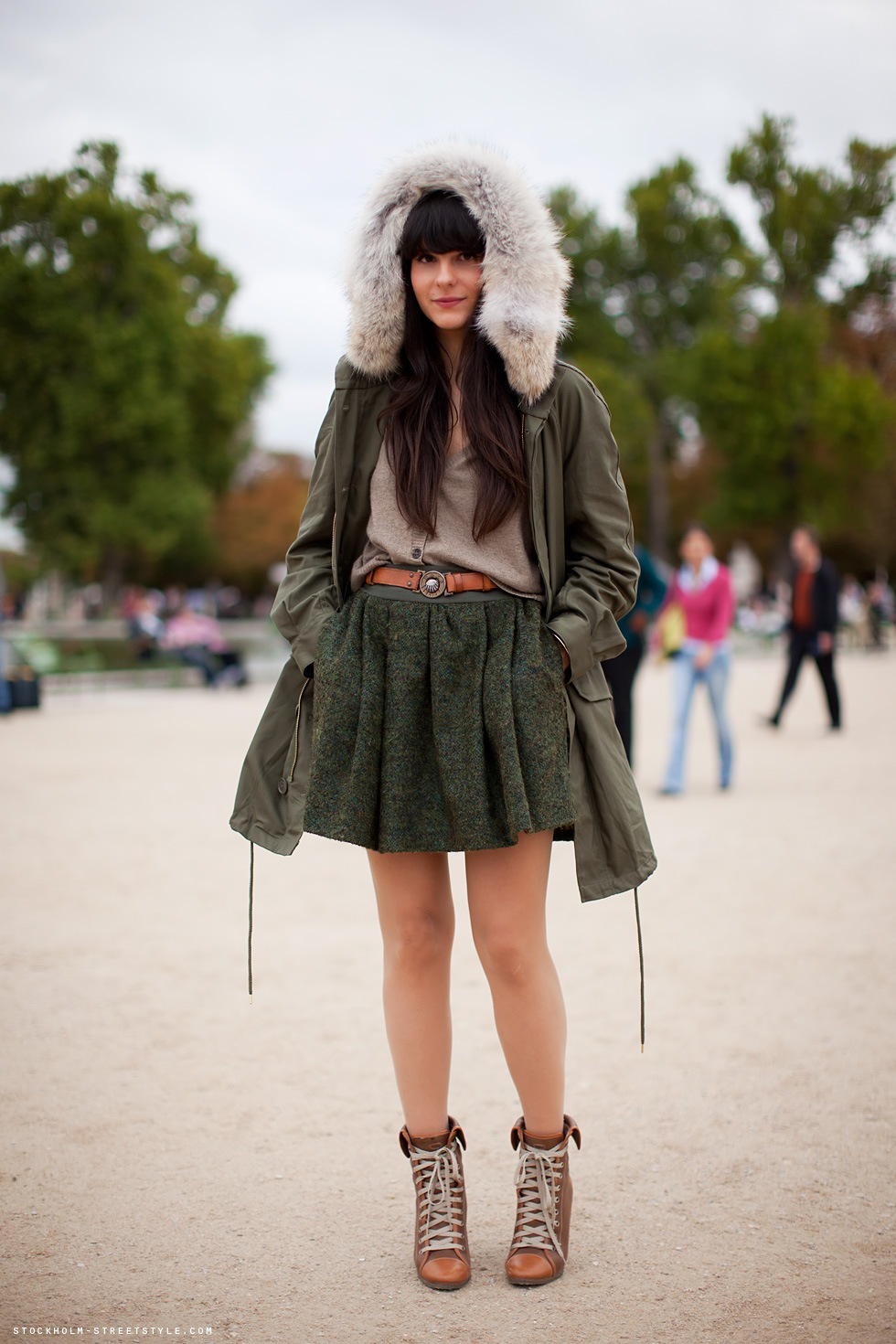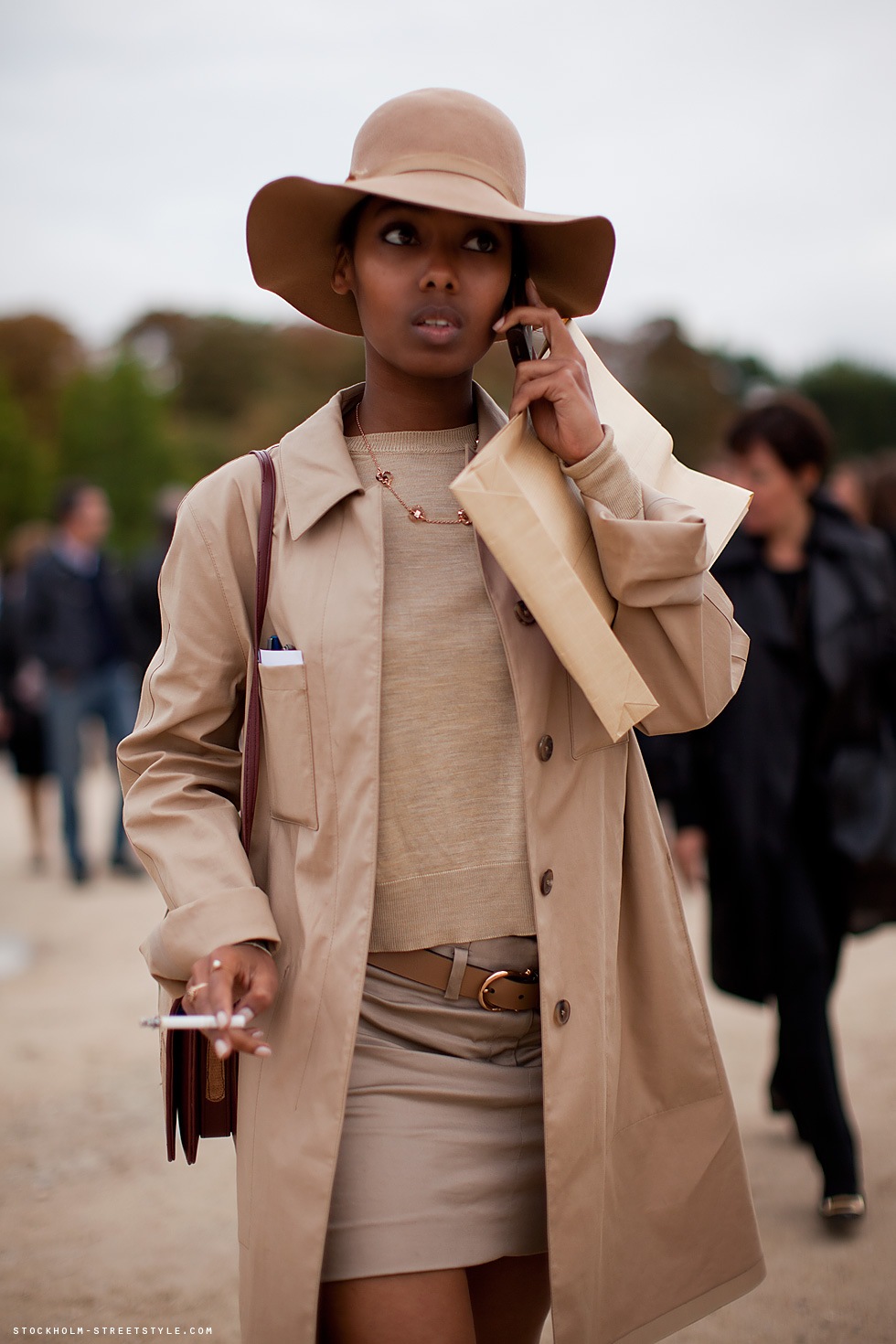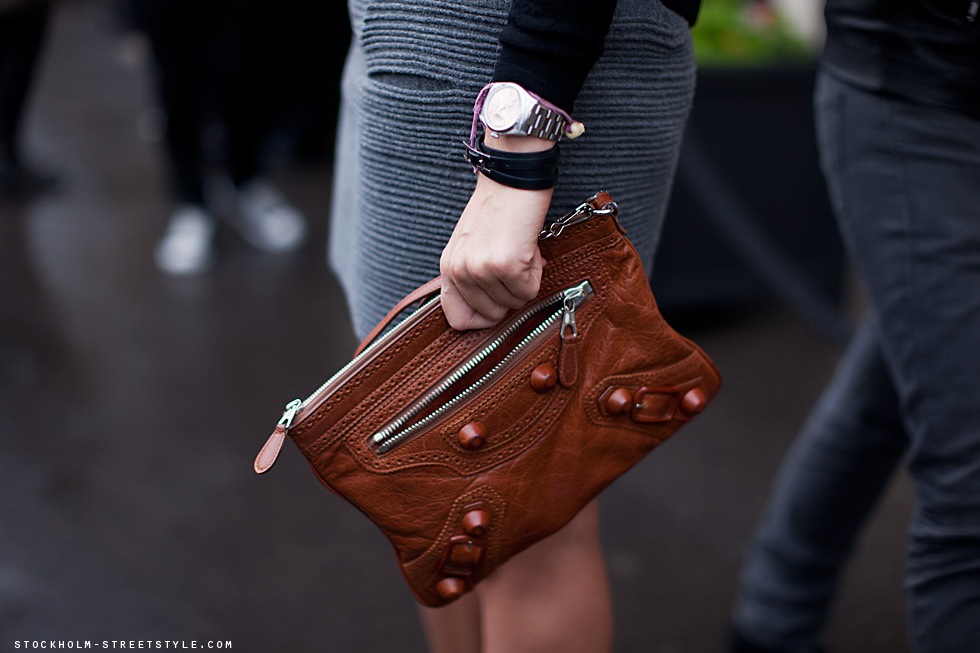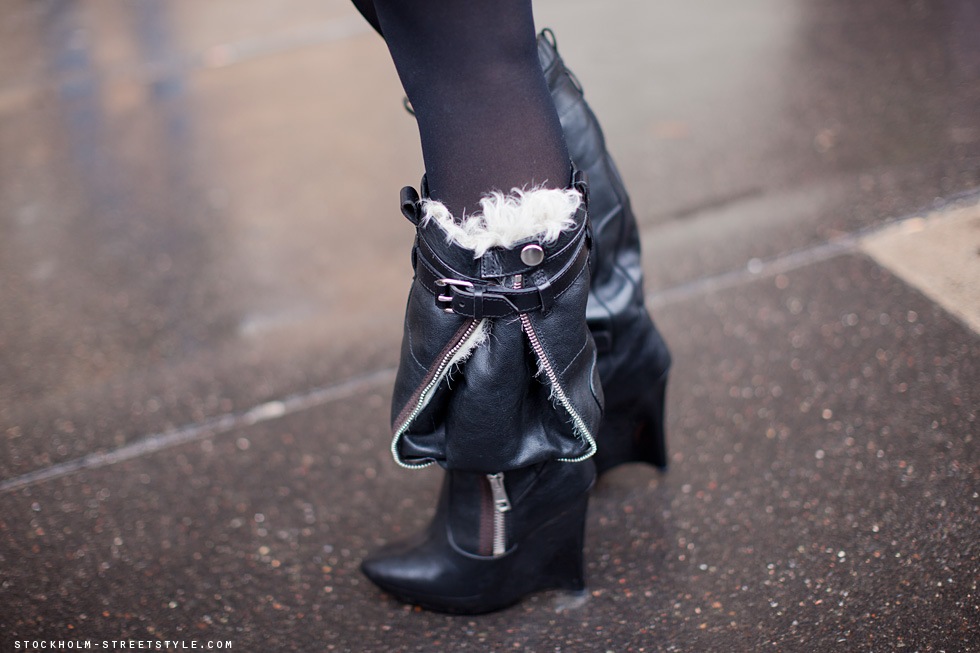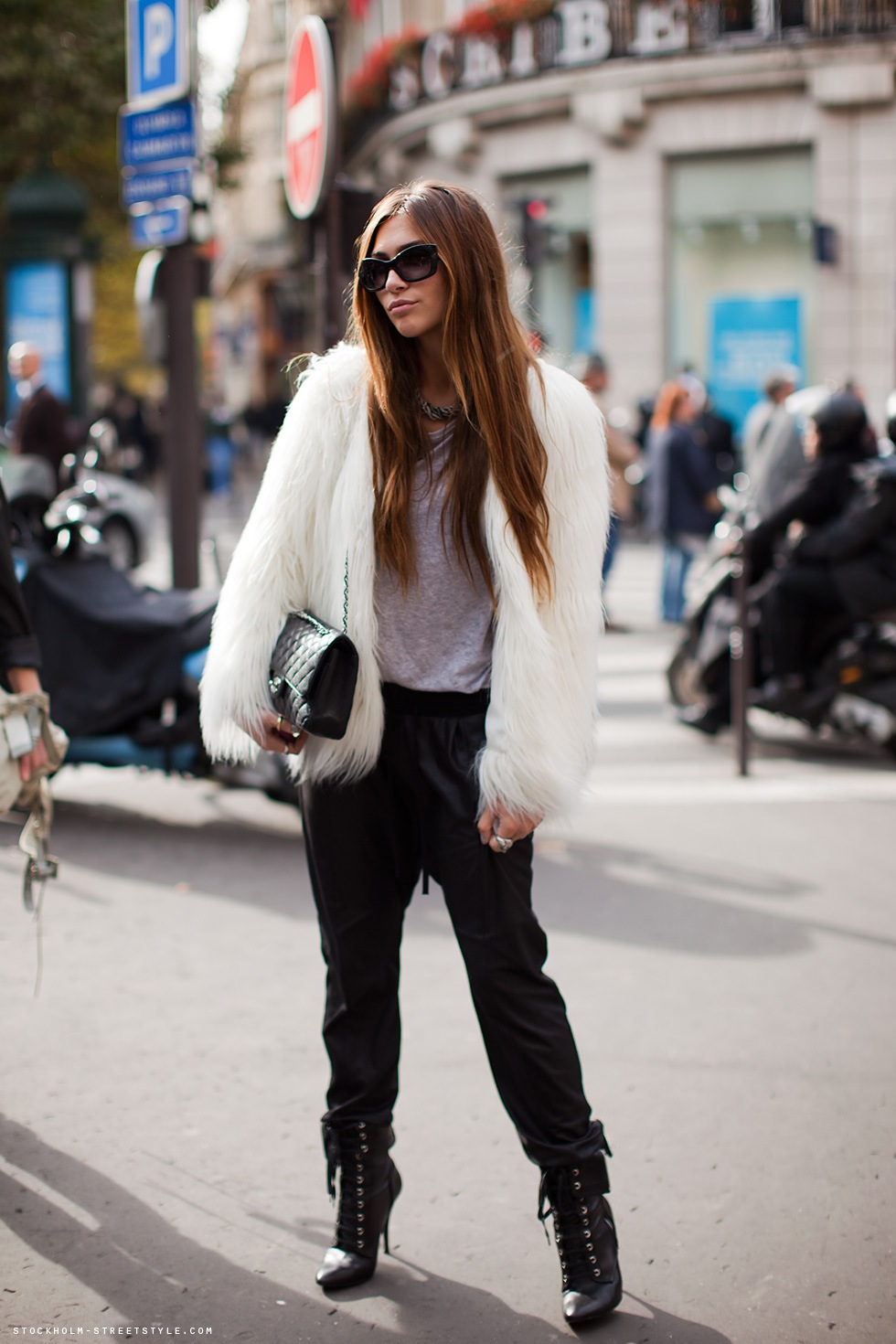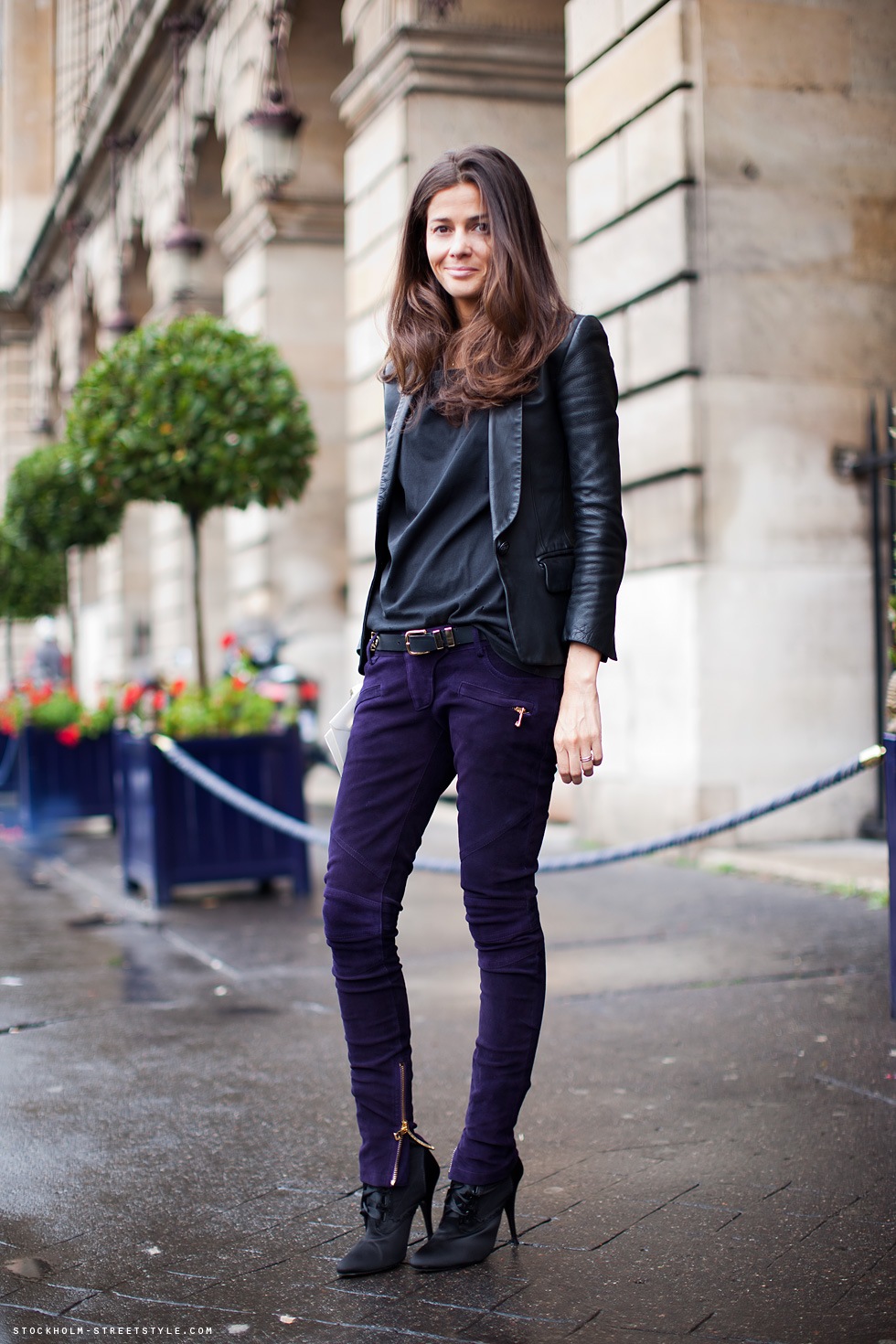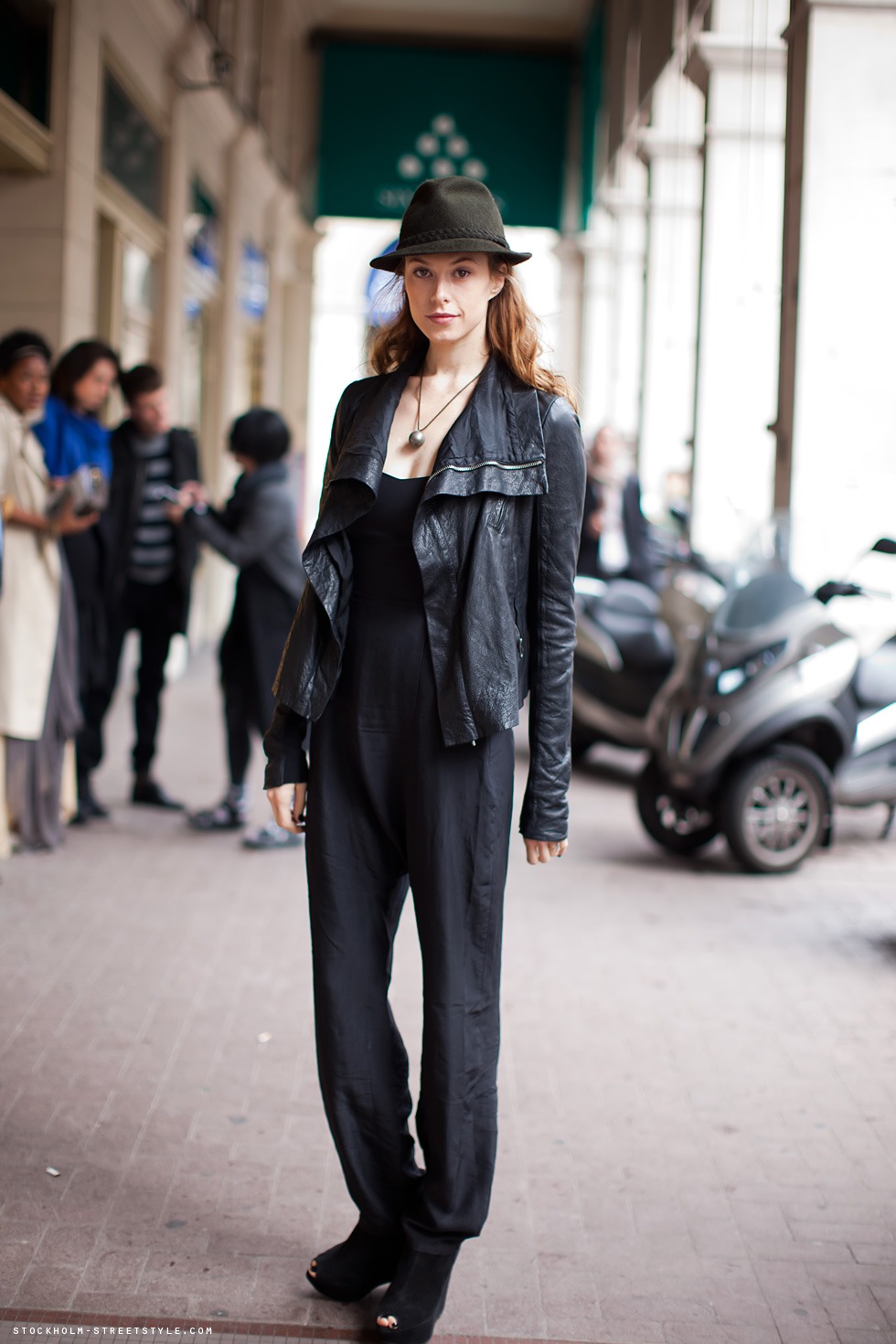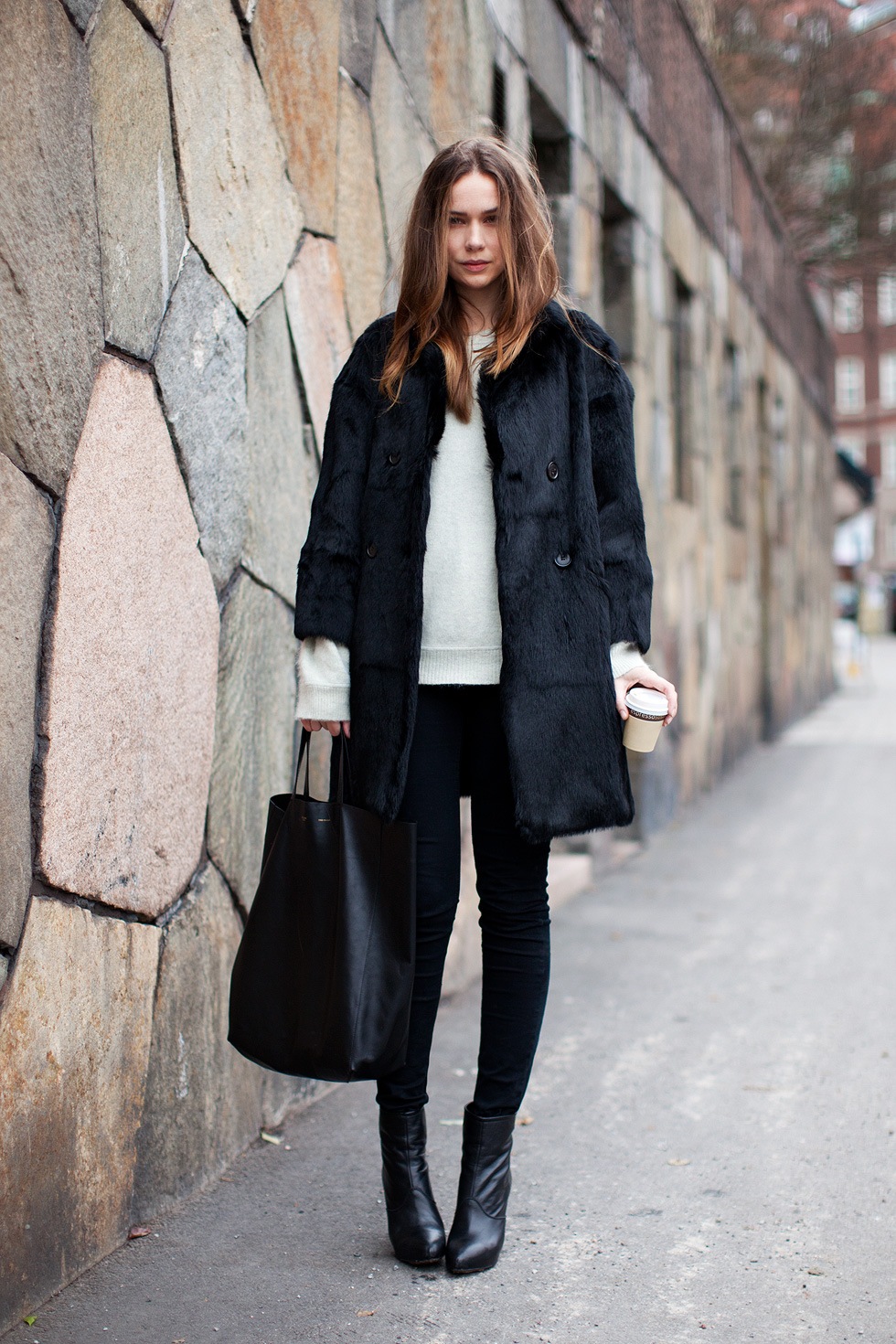 Textures, tones, colors and uhmm.. I love the choice of one color and use of it in many different shades and textures i.e. photos 3 & 4. I love the trousers and I love the various forms of volume wether it be slim-fit jacket and wide pant or heavy furry jacket and skinny leg. I may want to go super forest green & sweat-pant grey for fall/winter.. That is pretty much as much color as I can handle lol.. P.s. UGH!! I want Caroline's Celine leather tote bag, but I want the Cabas tote which is
the one with the zippers!!
because it has just a little bit more character! I got the chance to check out the bag she is holding and it is literally a piece of super thin leather shaped into a bag with handles lol.. But that doesn't matter because I love it!! LOL.. Also that YSL clutch seems to be actually larger than what I thought it would be hmmm, should I add that to
my list of clutches that I want
!!??