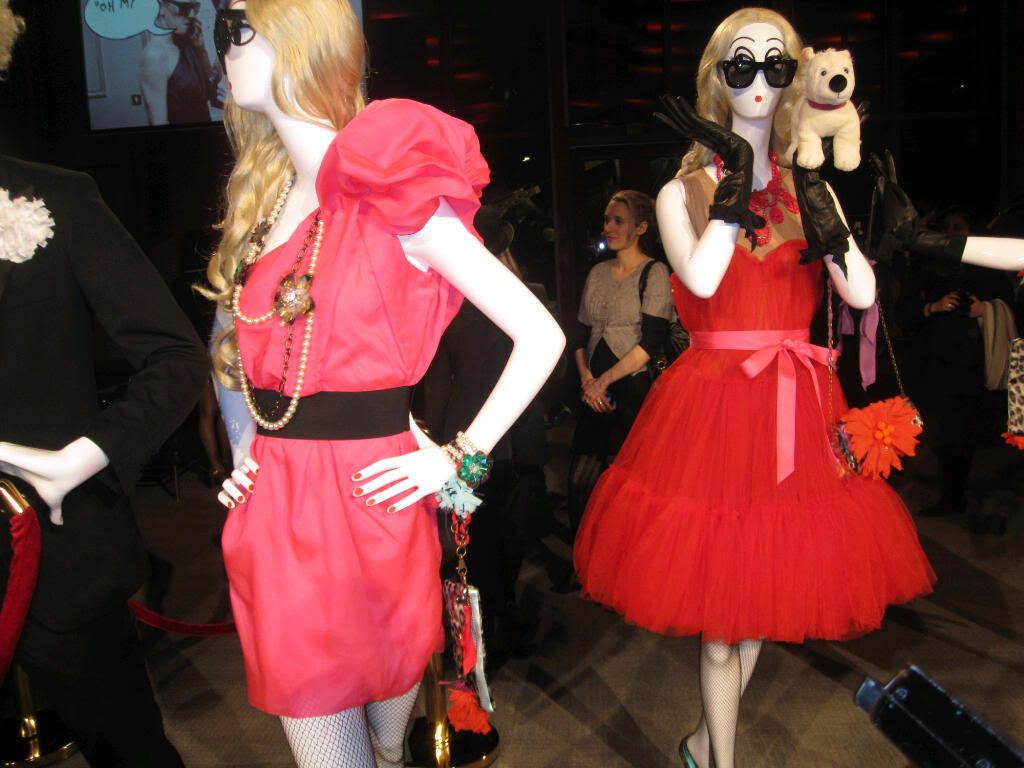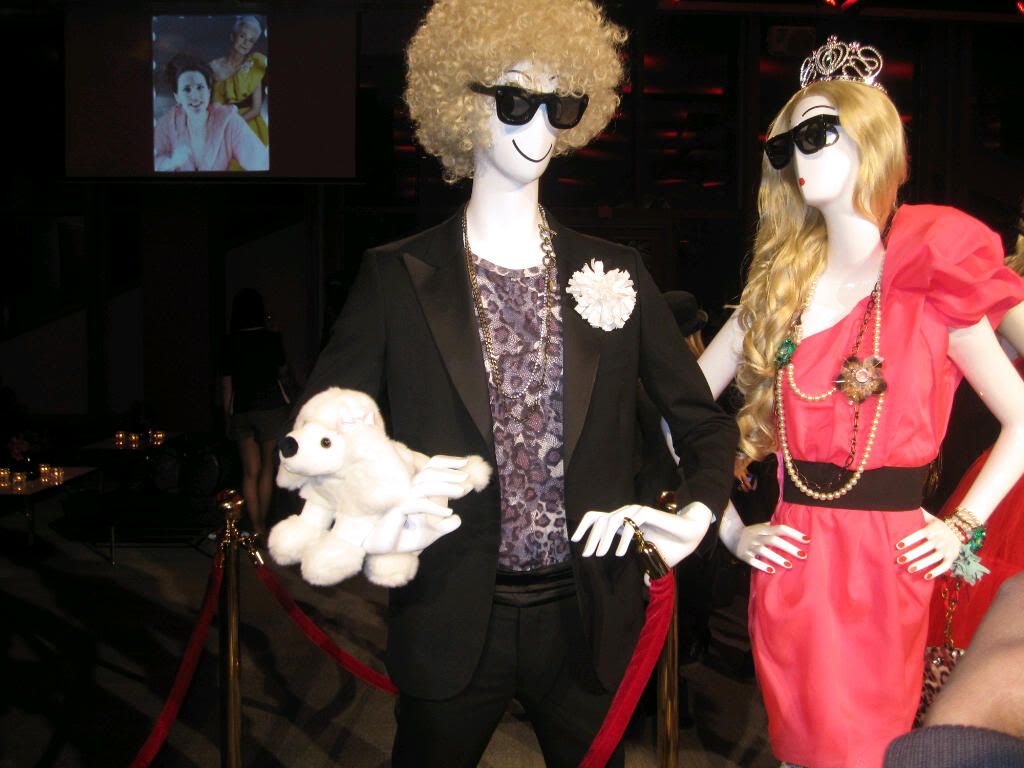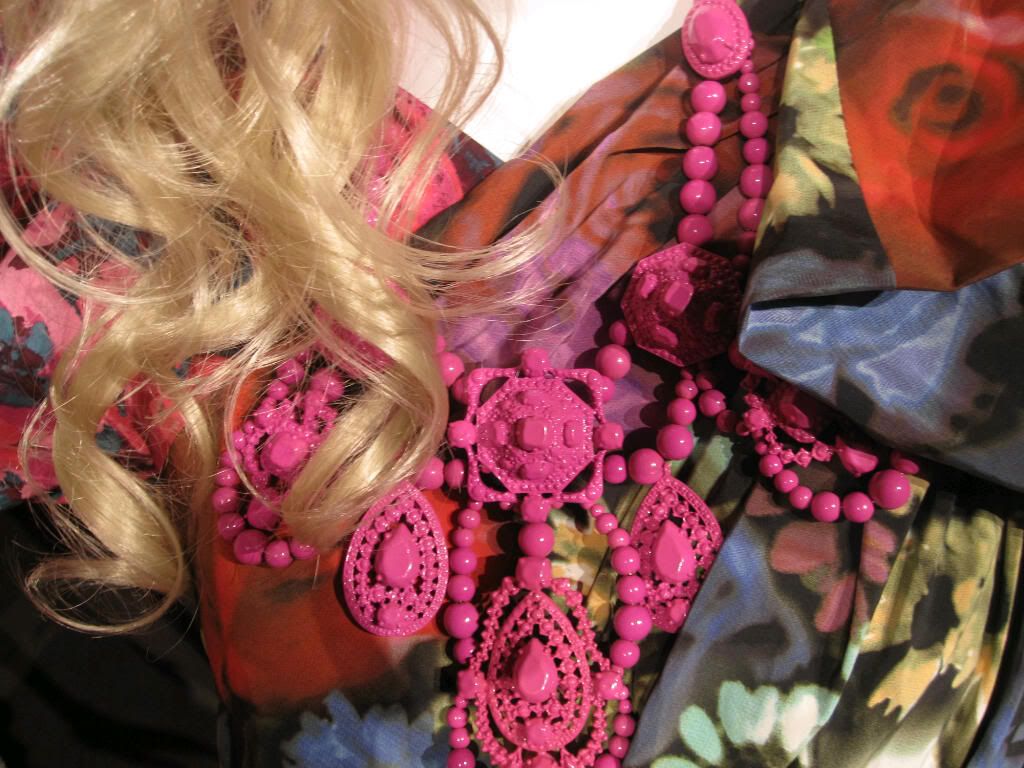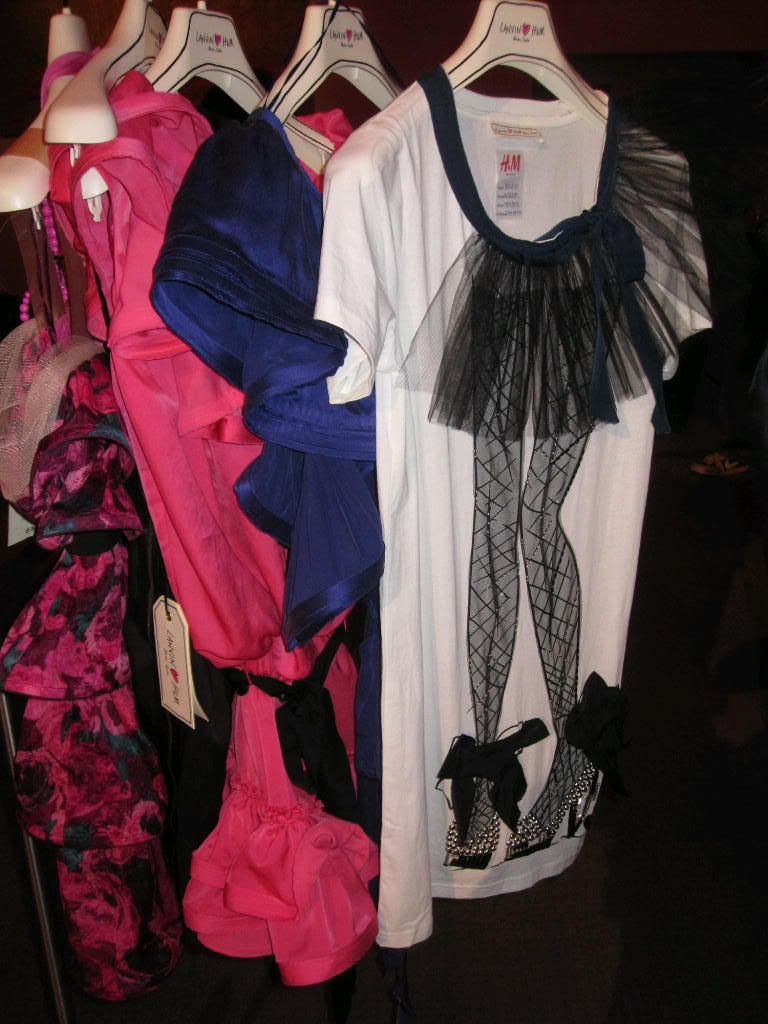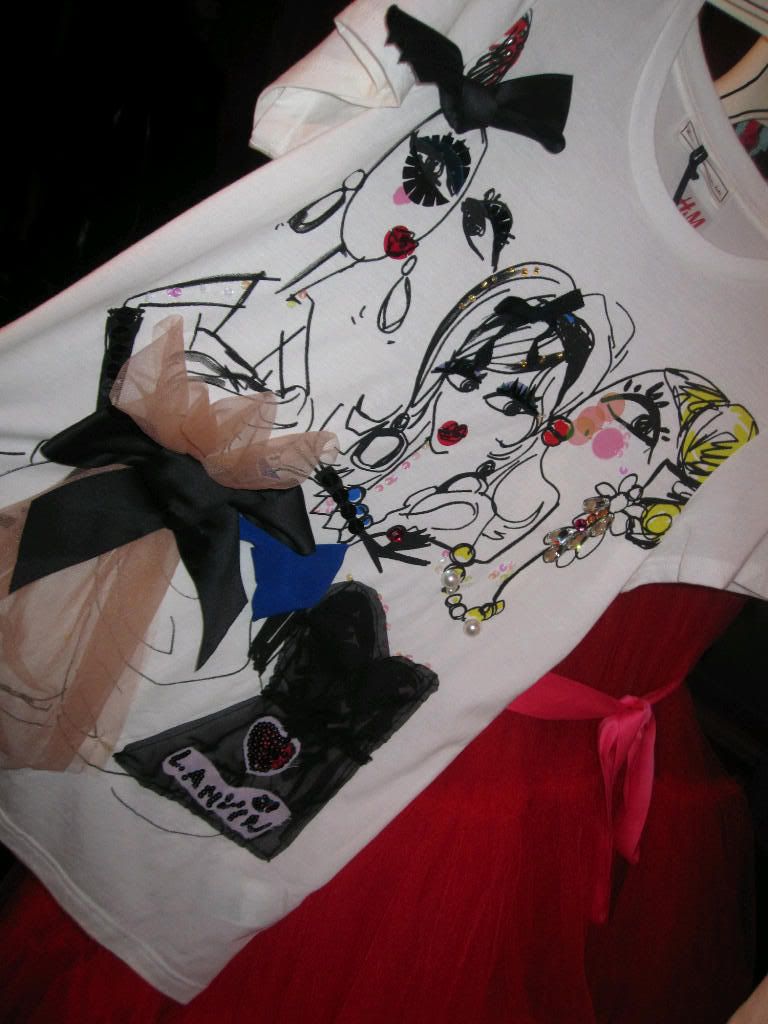 After all the hunting I finally found and got to try on those friggin Lanvin for H&M sunglasses that were plastered all over the faces of the models in the video and ad campaigns for the collection! They were literally the first thing I went on the hunt for when I got into the venue and after like 20 minutes of searching I finally found them hidden in one of the mens tuxedo jackets! These are the one thing I definitely want (besides that purple leopard print shirt!!)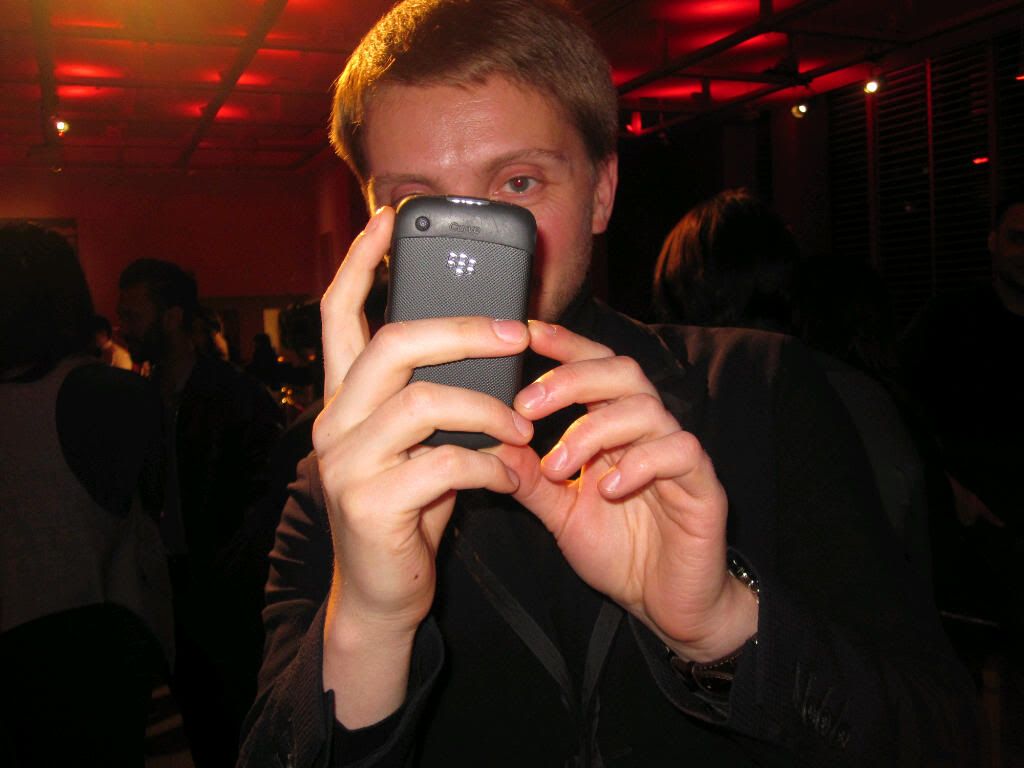 I bumped into Serge, the fashion director for LUSH magazine (& many other publications) and him & I played a quick game of camera tag and took turns taking photo's of each other, we were quite fascinated by each other haha!!! So good to finally meet you!!!!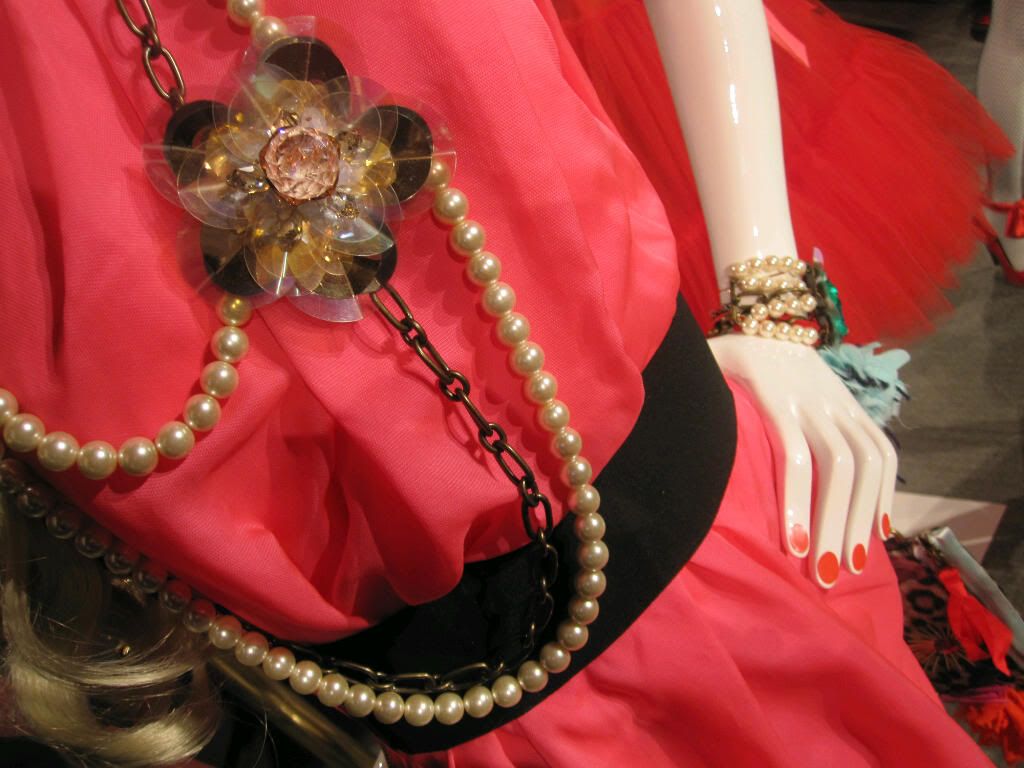 Karen was the first of the H&M Canada dream team I spotted at the Lanvin for H&M media preview and was kind of my introduction into the night! She was wearing a Lanvin for H&M statement necklace with a (you guessed it!!!) Lanvin for H&M statement dress and definitely made a statement! I had a great talk with her not only about the crazy and fun collection but how amazing social media as well as just media in today's world is, and how important it is in the growth of creativity!! We also came to the decision that I should arrive on November 20th at the H&M located at the Eaton's Center in my Halloween costume (which was a inflatable Sumo Wrestler) and stir up some funn haha.. Hmm.. I am kinda sold on doing it so lets see..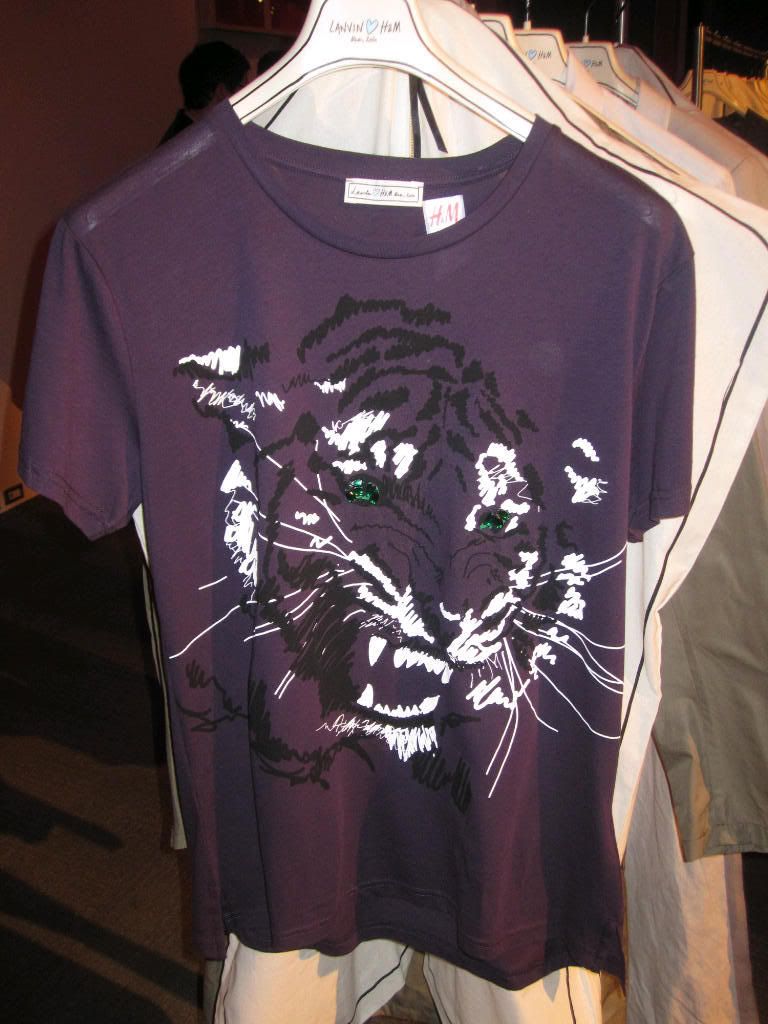 Got to see my lovely Patrick who is always such the best to talk to and share some laughs with!! (I will never wash my cheek again haha)!! Look at him looking all fly in Lanvin!!


I also got to meet the amazing Emily S. another amazing part of the H&M Canada dream team who was so kind and such a pleasure to converse with!!! Again, obviously dipped head to toe in the utterly amazing Lanvin for H&M collection!! We talked in depth of the collection and she shared with me just how much Alber Elbaz and the Lanvin crew were involved with this project! From the direction of the video that we all have been talking about, to the in-store set up and direction of things like mannequins and clothing. It's great to hear of such commitment and involvement with something and it must be so rewarding to see that all pay off.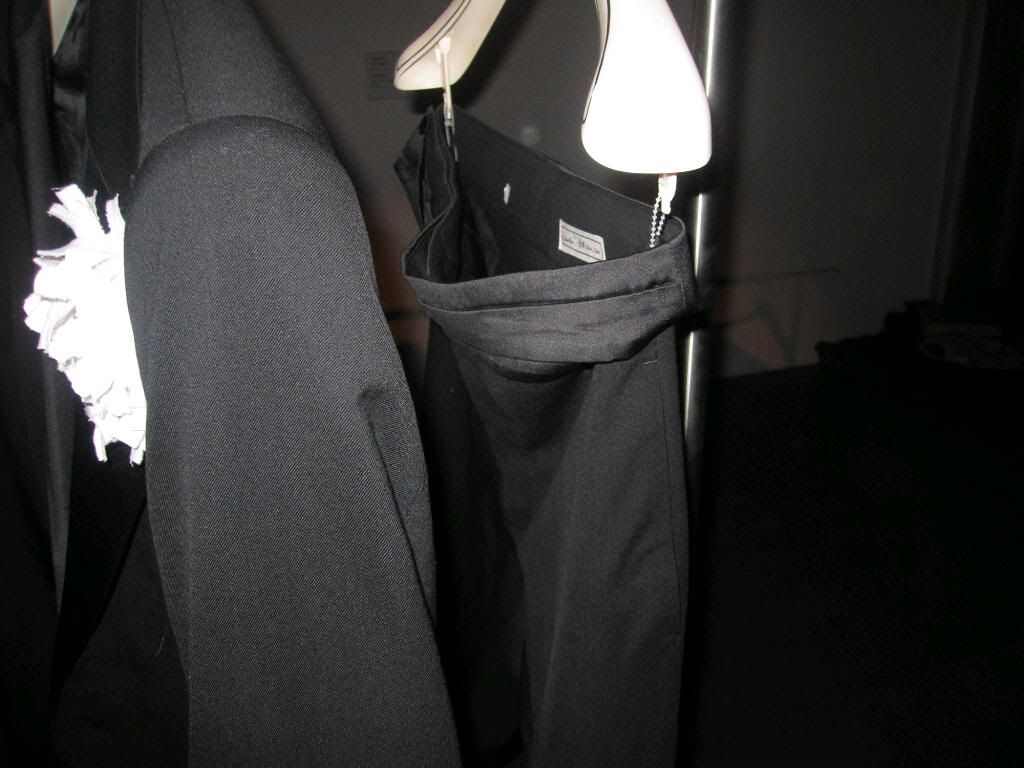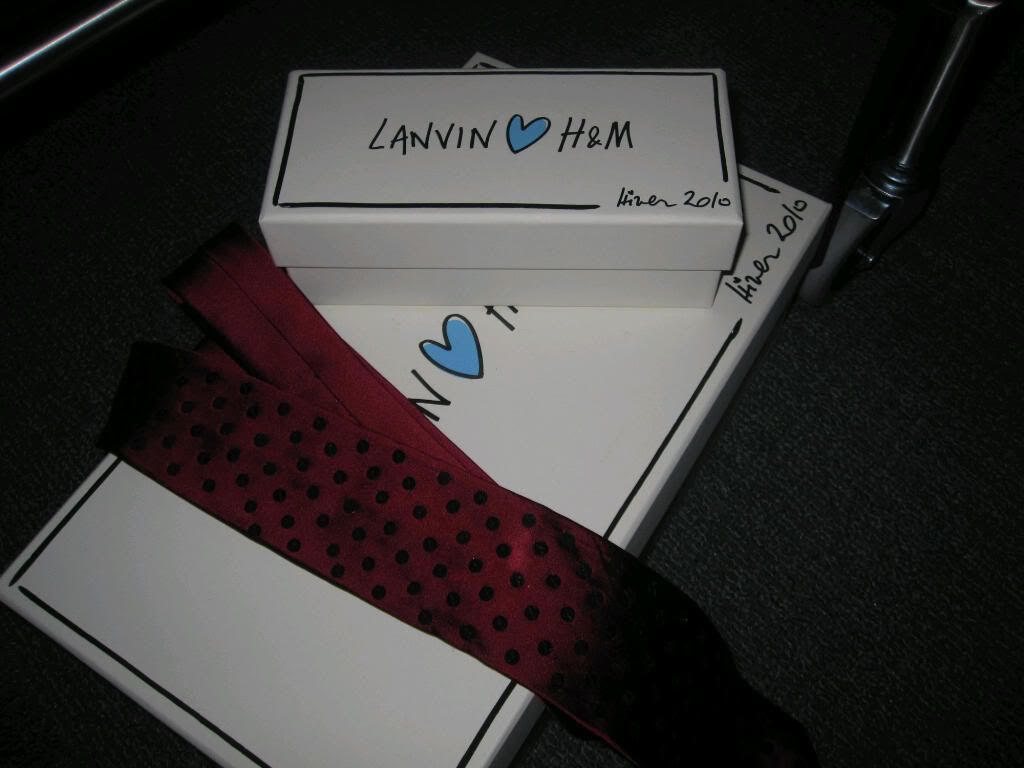 Blue hearts for him, pink hearts for her.


Look at all of these crazy Lanvin for H&M goodie bags around!!! Well, you know what that means! Im going to have a giveaway for all of my Toronto readers!!!

I got the chance to check out the much anticipated
Lanvin for H&M
pieces that everyone (I included) have been dying for!! The collaboration has only been in the circuit for a month or so and already has made such a heavy impact! I had the great opportunity to touch, feel, occasionally smell and kinda wear all the pieces from the super-diva-on-a-dime & a dollar worthy collection from the Lanvin for H&M collaboration. There's faux fur and metallic dress shoes, some crazy definitely-make-a-statement accessories and some things (like the amazing tulle & one shoulder dresses) that just leave you in awe/aww! This collaboration by far has to be my favorite that H&M has done with a luxury designer. A great aspect about this collaboration is that there is literally something for everybody and the whole collection is very cohesive. Whether it's your taste to be extravagant and ruffle-y or clean cut and simple the Lanvin for H&M collection seems to have it all covered. As for me, I am just excited to get my sunglasses!!!! lol