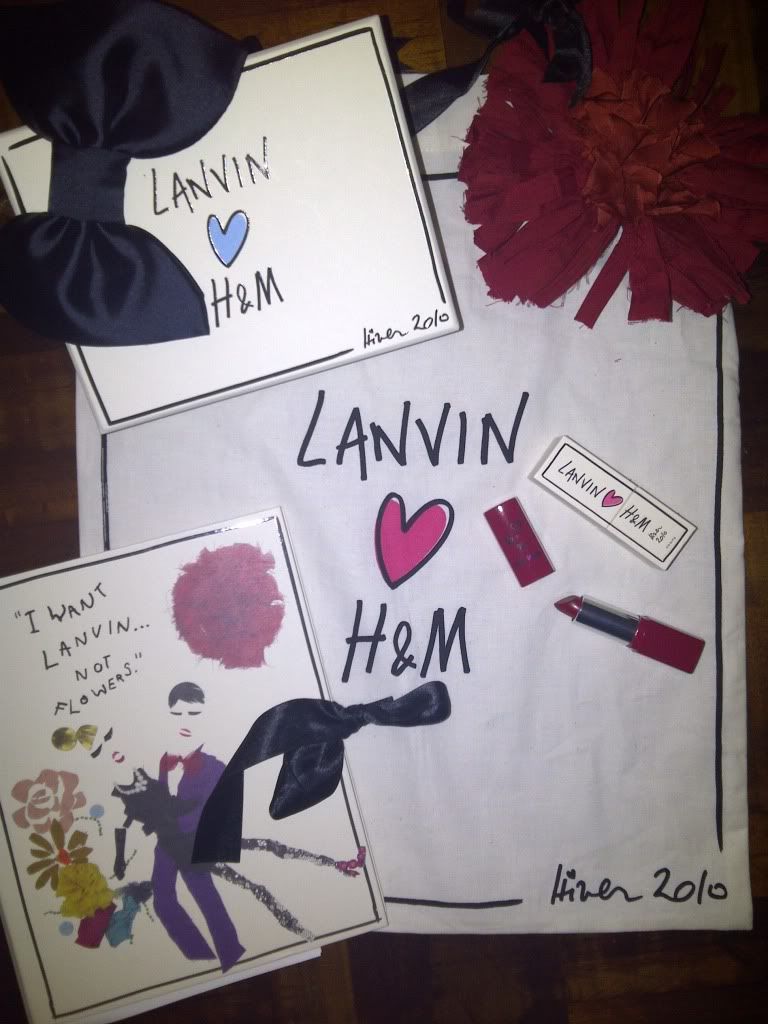 So, as you
obviously
know luxury fashion house Lanvin has teamed up with H&M! A couple weeks ago I got the amazing opportunity to check out the
Lanvin for H&M Media Preview
and see, touch and feel the amazing clothing up close & personally! I got this amazing gift-bag and thought I would share it with my amazing readers!
TO WIN
..
All you have to do is comment on this post with your name, e-mail address, twitter, city of residence and favorite thing that you have gotten the chance to see from the Lanvin for H&M collabo!!
.. The winner will be announced towards the end of this week.. You can comment as many times as you want and say as many different things as you'd like!!!!!
GOOD LUCK
!!
p.s. make sure to follow SATISFASHION with your blogger/twitter account on the right-hand sidebar!!