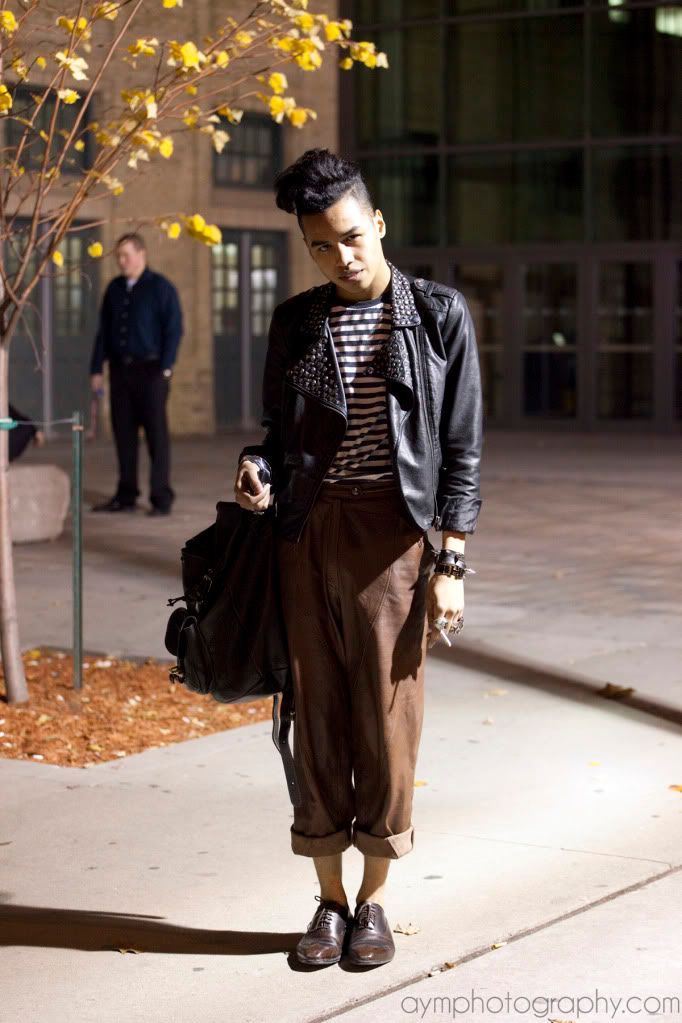 It was a pretty intense outfit today when you think about it, leather studded blazer, crazy bracelets, leather vintage trousers & stripes!.. oh and not to mention uhm... OXFORDS!?!?!? I
After almost having a meltdown because of the weird treatment I've been receiving this Toronto Fashion Week I've decided to let it all go and just have fun with it!
For those of you whom are reading this right now! Thank you and make sure to say satisfashionized!!
P.s. You can now get on satisfashion via http://SATISFASHION.ca
Love you guys!