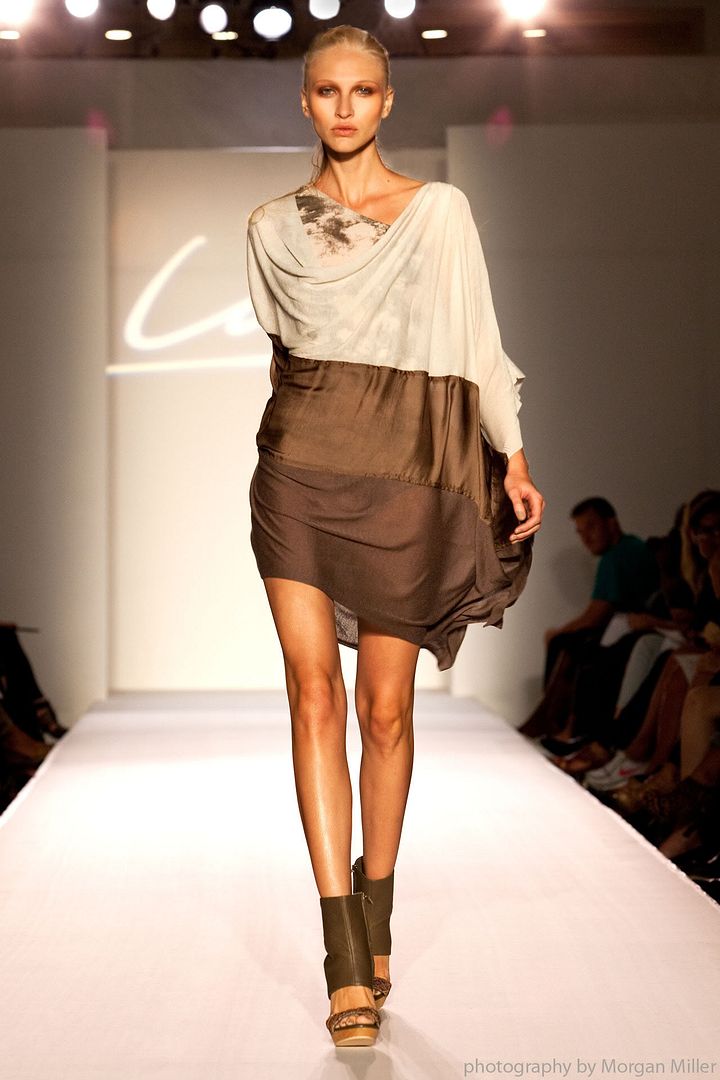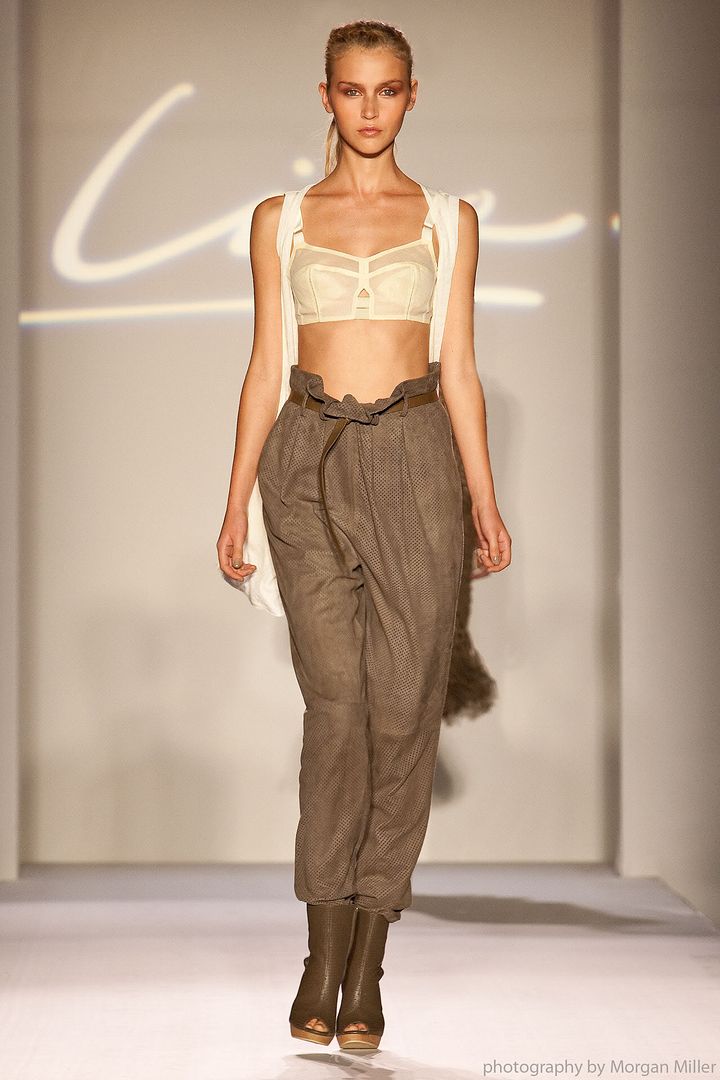 New York Fashion Week is, as we know it, the pinnacle of global fashion so when I found out LINE Knitwear was showing I was ecstatic, proud, excited, rattled and just plain out happy to hear such amazing news. It was more than a great honor to be personally invited by the designers, John Muscat and Jennifer Wells to their show at the Metropolitan Pavilion in New York City!!
Utilizing their more than pertinent knowledge and mastery of their craft the LINE Knitwear team brought not their a, but their A+++ game to New York Fashion Week for the Spring Summer 2011 runway shows. Titled "Time Traveller" the collection couldn't have be summarized or described any better..
"Inspired by the jet setting woman who fuses American couture with her exotic experiences and cultures from her first class travel.."
So relatable and inspirational.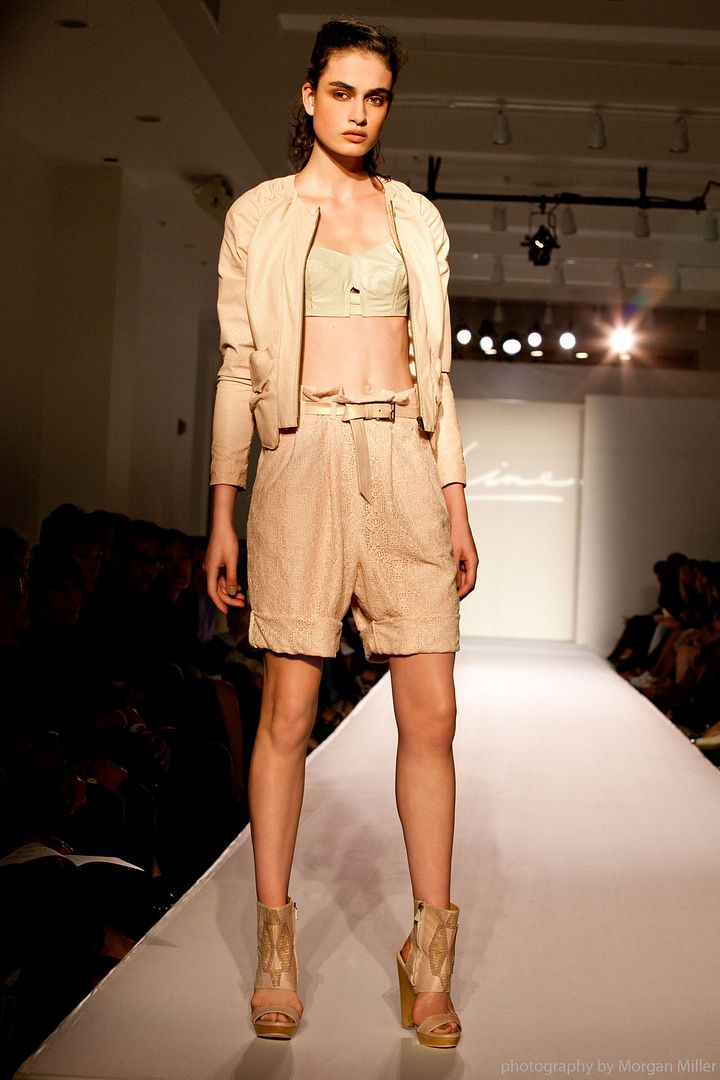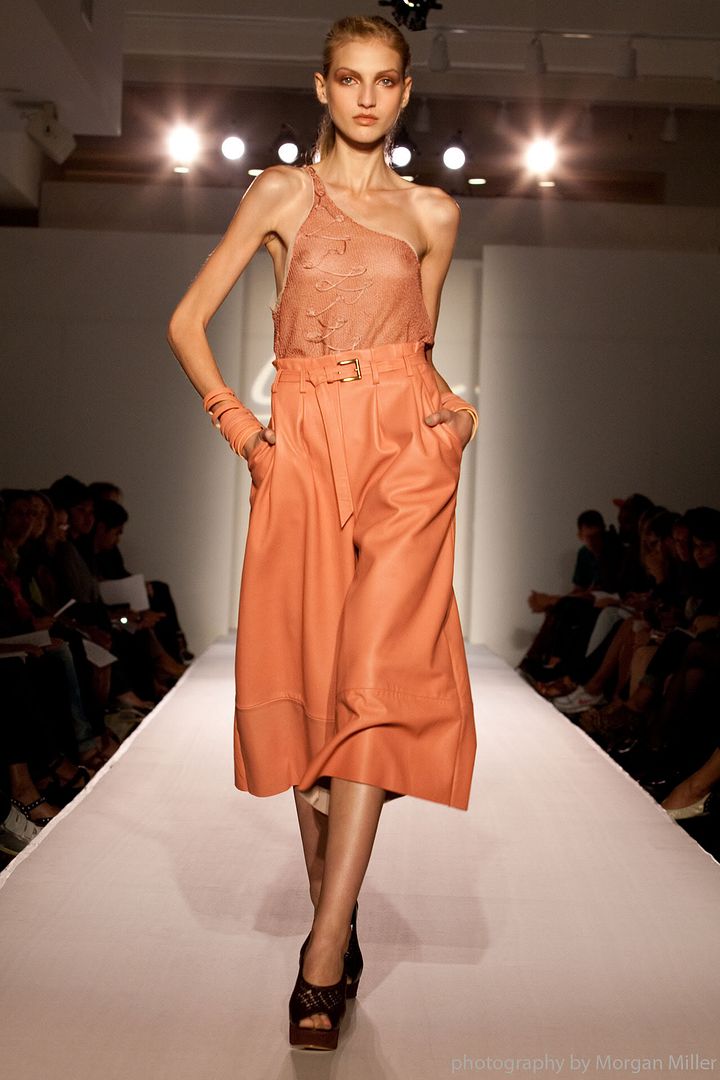 As I scroll through the images of the collection I am left almost speechless and in awe thinking to myself "How the hell do these people make this stuff up.."... The duo's ability to manipulate knit's and crochets configuring textures that make my computer screen almost seemingly look comfy enough to wear evokes a strong urge to want to touch feel and WERQ some Line knitwear pieces.. Staying true to trend and style, neutral tones, delicates and transparencies were used and styled to perfection for this collection. Womenswear? That's not stopping me from wanting a tri-color blocked cape or a loose knit trouser perfectly tuliped at the waist with belt both proportioned not to overwhelm the curves and body but to compliment and emphasize them.. To the duo behind Line Knitwear John & Jennifer, congratulations on such an amazing collection and can't wait to see you guys in Toronto!!!!!!!!