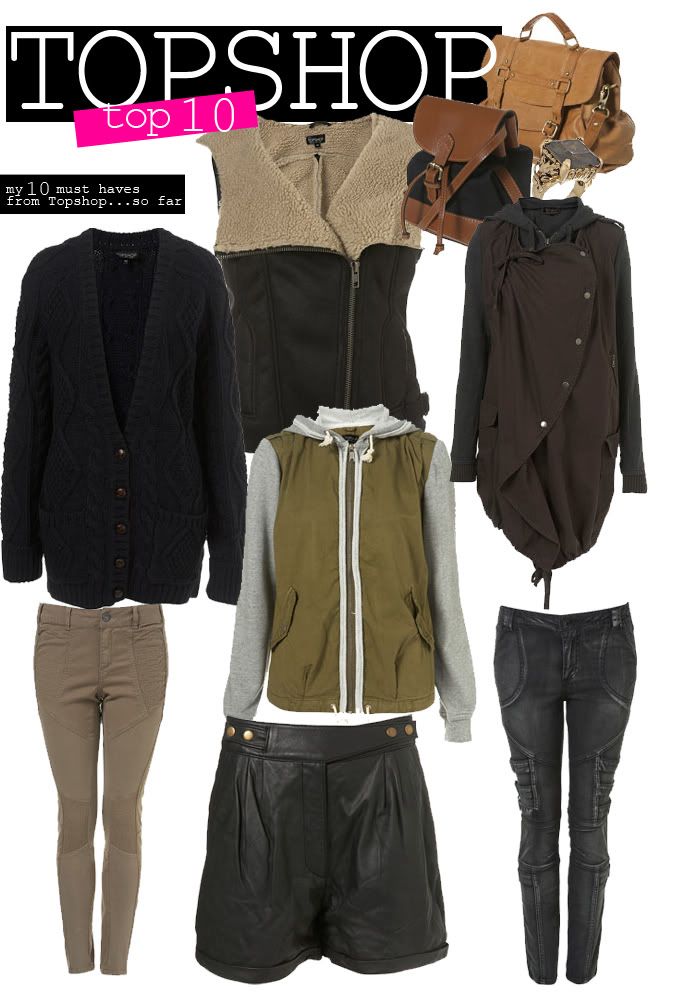 Since I will be in New York in a couple weeks for fashion week..
pause..taking it in.. ok continue
.. I thought it would only be right if I start scoping out all the things that I would want
(there it all goes, dwindling away and I didnt even make it to NY)
, and where else better to start than Topshop.com!! It is one of the stores that is a serious catering service to a little thing called
my style
!!.. First off, I just want to start by emphasizing on the fact that I almost dropped dead when I saw the biker jeans... Similar enough, actually better than the denim I blogged about
as seen on Rihanna
these puppies are not only the most amazing thing in the world for me but they are the most amazing price in the world for the damage I will be doing to my bank account lol.. Next I have to indulge in my love for the boyfriend knit cardigan. After I saw
Milan Vukmirovic in the YSL belted cardigan
(and then crowned him a Style iCon on satisfashion) I decided that I needed to emulate and elevate this look into my own form.. You wouldnt believe how hard it is to find a nice big/oversied heavy knit cardigan in this city!!! After drooling a couple pages I came across the almost trench style jacket which Topshop has decided to call
Jersey parka style jacket with waterfall contrast panel at front
.. Whatever I am obsessed with this thing and if Topshop NY doesnt have it my world will come crumbling down :(!!.. The rest are other cool things that are great things to incorporate into everyones fall outfits.. Alot of the things that Ive chosen are good because they are cool basics, cool pieces that are easily transferable into your every day outfit and basic basics.. Each piece adds such a edgy and cool vibe to an outfit and will be good all year long.. UGHH I NEED THOSE JEANS!!!!!!...