His poise, glamor, hair, Hermes crocodile vest and just over-all essence has me enchanted! Cameron Silver owner of vintage couturier DECADES has me on a serious loop!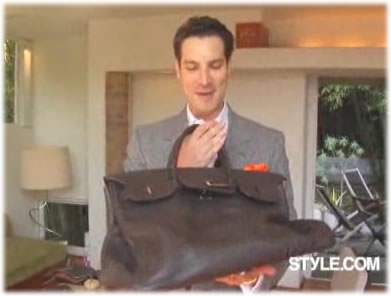 I was sifting through the
Hermes section on the Purse Forum
when I came across this ever so fashionable gentlemen. A man who calls his Birkin HAC a
"Mirkin"
(man birkin)..
LOVE HIMM
.. Check out these amazing video's of him, his collection of Hermes, from pillows and dog collars, to bags and travel sets, to his Los Angeles store Decades..
In all honesty.. When i grow up i wanna be like Cameron Silver haha!!