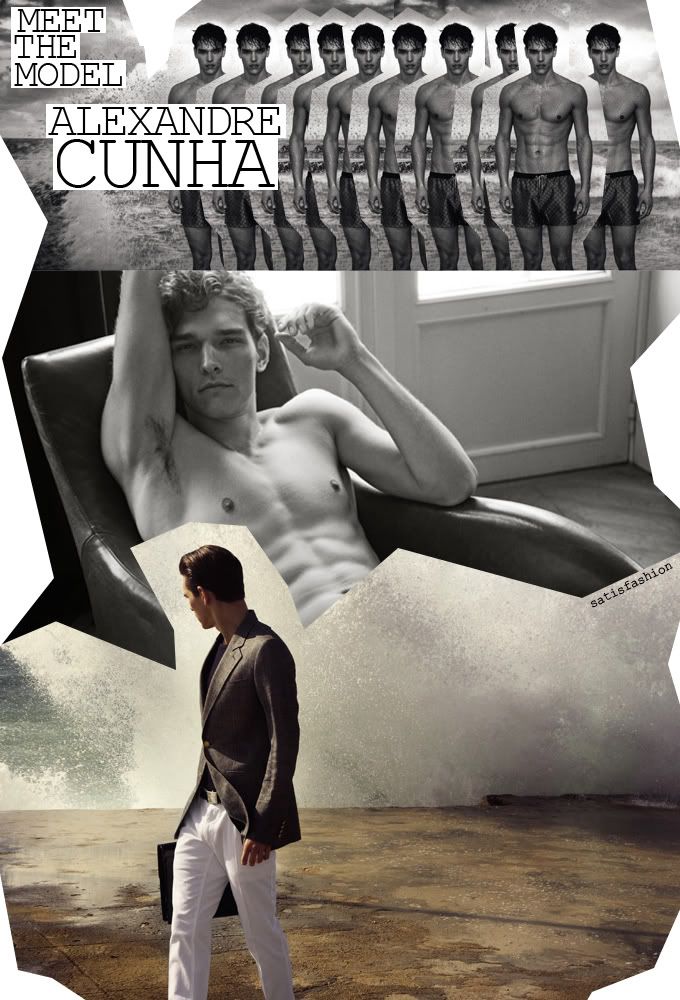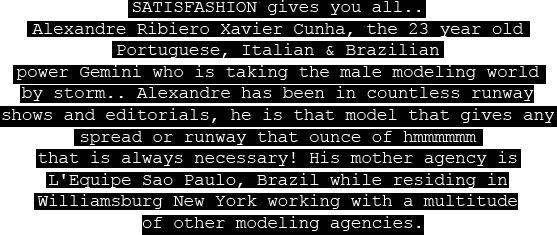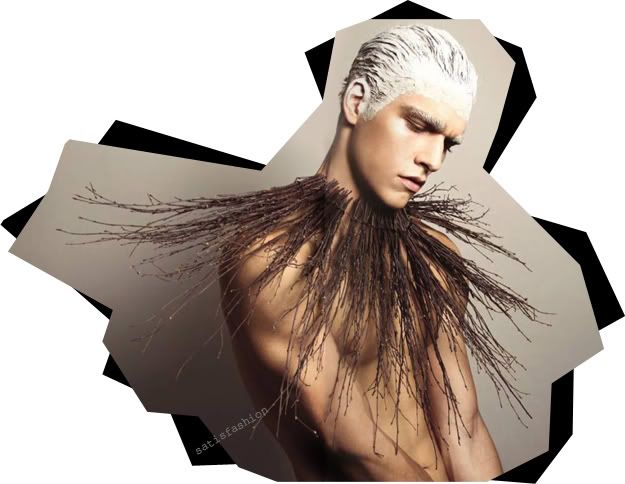 How and when did you get into modeling? How old were you?
I started cause two girls from an agency in my city told me to go there. And I went. It was 2004 and I was 17.
What was your first major modeling gig?
When i did D&G Cruise in 2007
How do your friends & family react to you modeling?
They all support me cause they know this is what i want to do and that I am still the same old friend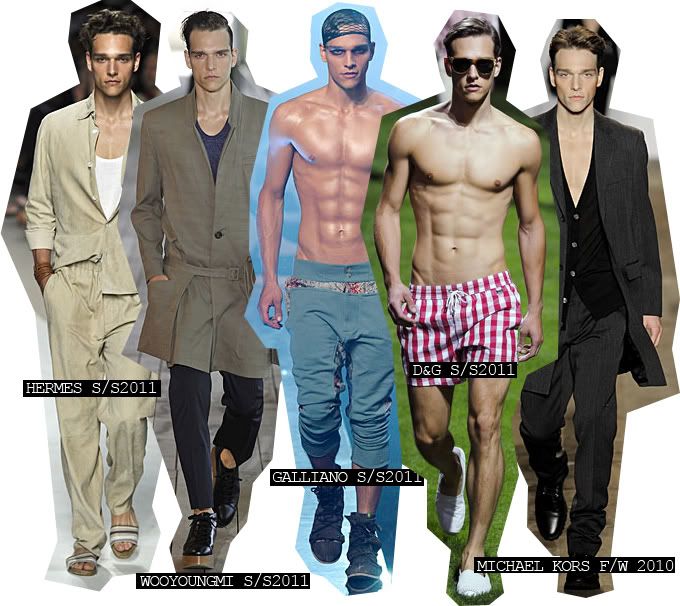 Which has been your favorite show you have modeled in!?
John Galliano's shows are always so much fun, but its cool when you open and close the show as i did for D&G and Perry Ellis.
Which designers have been the most fun to work with?
Vivianne Westwood and Galliano are always shows that we have to act in some way, with a kind of weird outfit... but at the end its so much fun!!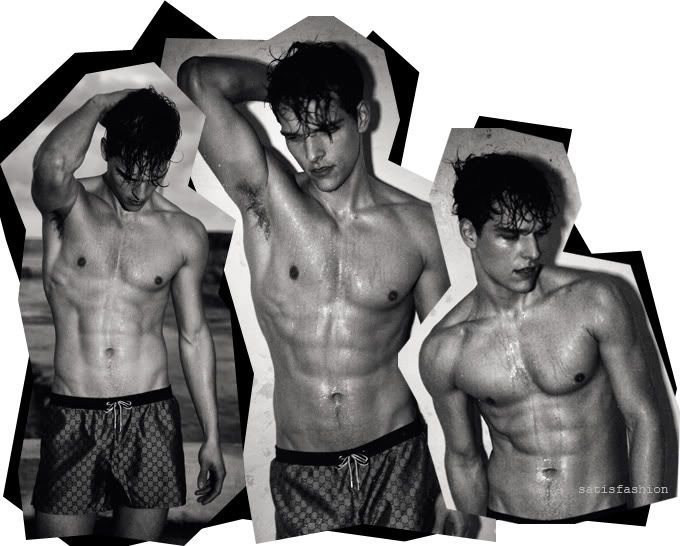 If you can remember (lol), how many cities have you traveled to, to model in? Which one was your favorite & why?!?
Belo Horizonte (my city in Brazil), Sao Paulo, Milan, Paris, London, Hamburg, New York, Tokyo. I loved Tokyo cause the city and people are amazing. But i like where I live, New York, cause you have so many options to make your life style as you want.
Are you going to be modeling for New York Fashion Week? If so which shows &and which shows have you previously done
Yes! I'm already here for the shows. Last time i did Polo Ralph Lauren, Lincs, Oumlil, Antonio Azzuolo, Gant, Band of Outsiders, Tommy Hilfinger, Michel Bastian, Thom Browne, Perry Ellis, Elie Tahari, Michael Kors.... Let's see how it goes in the next season...
THANKS ALEX!!