July 21st 2010, Holt Renfrew's staff & second floor played hostess to CFDA award winning designer Alexander Wang and his F/W2010 collection. I had the pleasure of being in attendance of Alexander Wang's first time here in Toronto and ate up every second of it. The night was filled with
WANGsters
all over, from the camera bag's to the T collections the night was full of his past and present.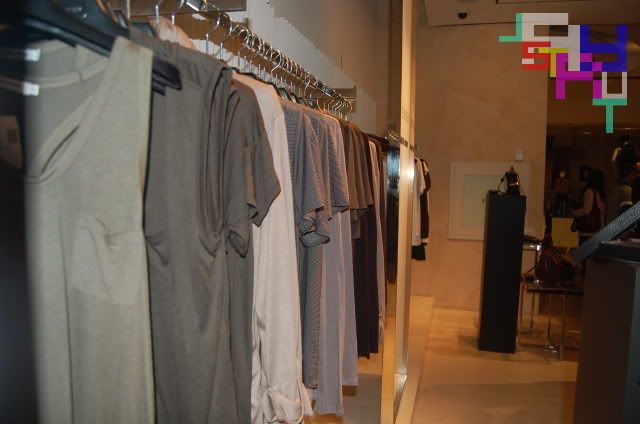 As per usual, an Alexander Wang collection never ceases to amaze me, from the proportions to the textures and weight of fabrics, the cuts and creativity behind his line is untouchable. There were dresses, t-shirts, boots, pants, skirts... EVERYTHING, another reason why I love Alexander so much is because, he caters to every aspect of the body and whatever the body desire's in such a flagrant yet effortless way. Such simple things make such big impact's in the easiest way! haha..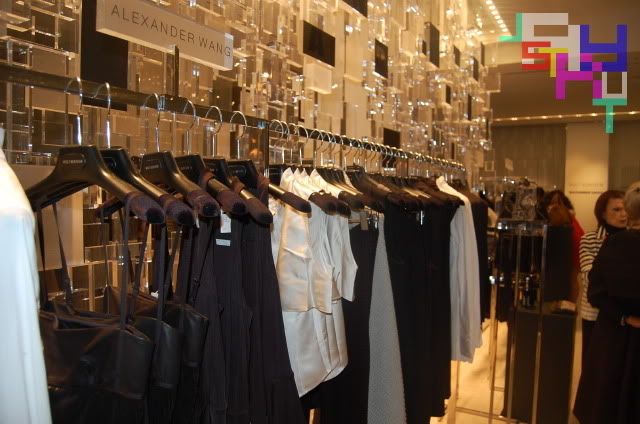 Then there was the party, everyone looked like they were having such a great time, it was a very dark (all black fashion crowd) so me being the blogger/musician/person I am, I decided to wear a white Wang T & light denim cut off shorts haha! I was a crayon in a box of sharpies..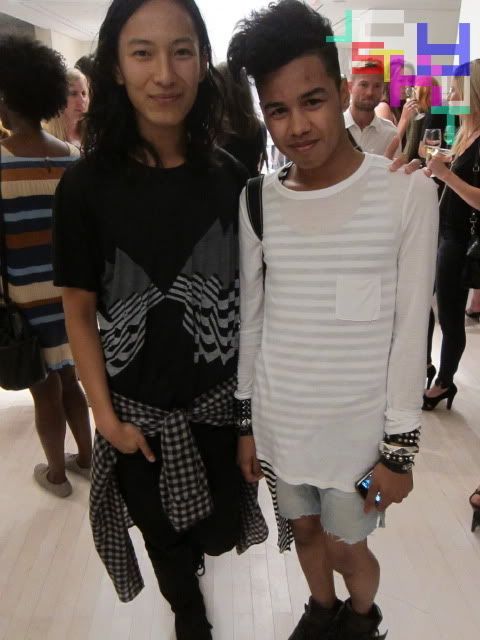 Alexander Wang & Jay Strut at Holt Renfrew's private event with Alexander Wang, July 21 2010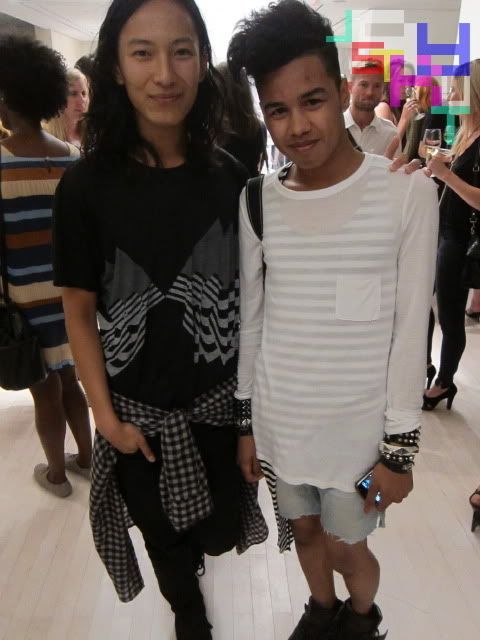 Alexander Wang & Jay Strut at Holt Renfrew's private event with Alexander Wang, July 21 2010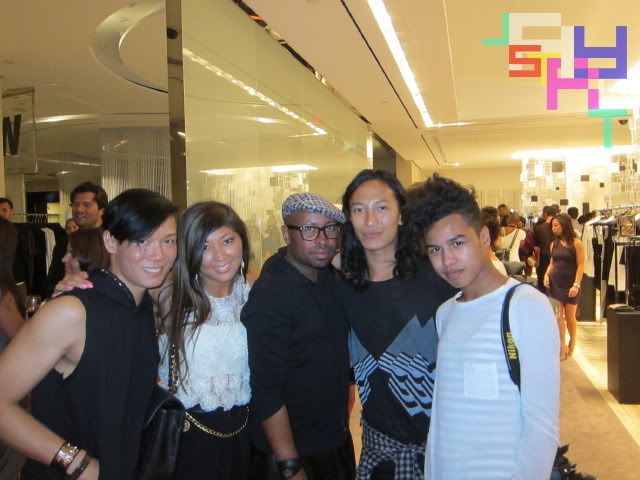 Stephen Wong of Greta Constantine, Get Janet, Kirk Pickersgill of Greta Constantine, Alexander Wang & Jay Strut at Holt Renfrew's private event with Alexander Wang, July 21 2010




Stephen Wong of Greta Constantine & Jay Strut at Holt Renfrew's private event with Alexander Wang, July 21 2010




Jay Strut & Jennifer Daubney at Holt Renfrew's private event with Alexander Wang, July 21 2010