It was definitely a sight for sore eyes.. After being a proclaimed diva and sitting out of the first show the day prior due to an ignorant p.r. boy, running a muck across the allstream center to find
the busy one
and then having an accumulation of issues, rants and raves before, during and after shows one would think that this was more like the climax of a cheesy chick flick but really this was the first taste of this season's fashion week..
The ability to create, be creative, step outside of ones boundaries and
WERQQ
the scene would assumed to be easily channeled at a fashion week anywhere around the world.. And yes.. We can hope that this channeling of energies is easily done in most places by people who have been given or given themselves such a great opportunity.. BUT NO! Why is it that (aside from Vawk & Greta Constantine) I found
Evan Biddell's
show to be the
most channeled
out of pretty much all the scheduled shows shown at the allstream center during Toronto
Fashion Week
??.. Well obviously its going to be creative, its Evan, shapes, proportions, details, colors and all that good stuff were only genuinely manipulated by him! Im not trying to suck up or play favorite im speaking the truth. I had a vast amount of people conversate with me about the lack of creativity in regards to a bunch of the collections at Toronto Fashion Week.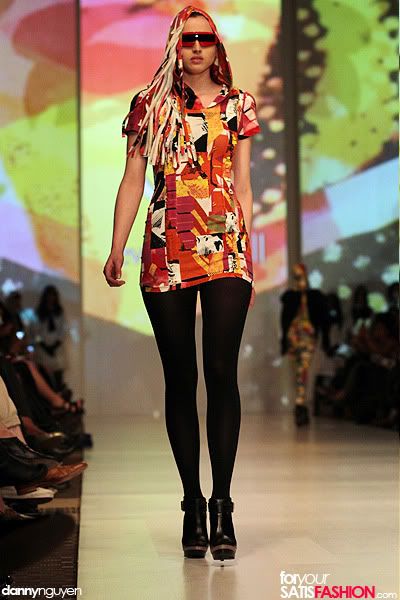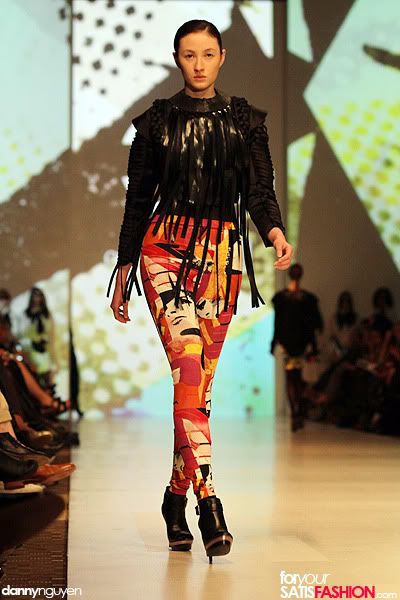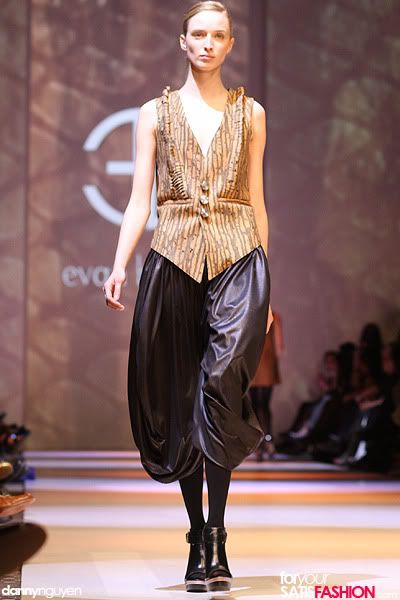 I love the twist on last seasons denim balloon pant's that I am obsessed with from Evan's collection. The way he worked tones and colors with one another are just so amazing. As per usual I could see myself indulging in a lot of the pieces that made their way down the runway!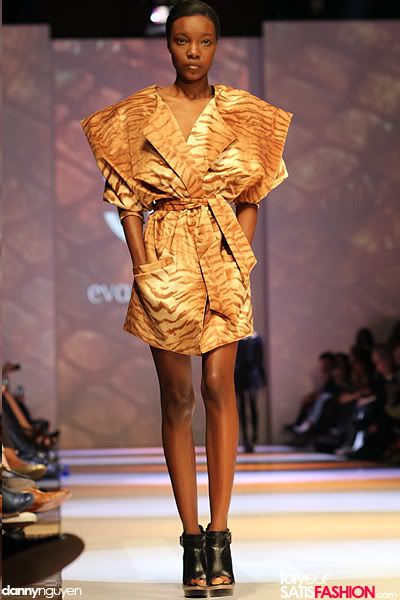 The undertone hommage to a late yet great was clearly evident in a couple of his pieces but Evan stayed true, or more if anything customized and
biddell'ed
the idea's into his own twisted format and came out standing!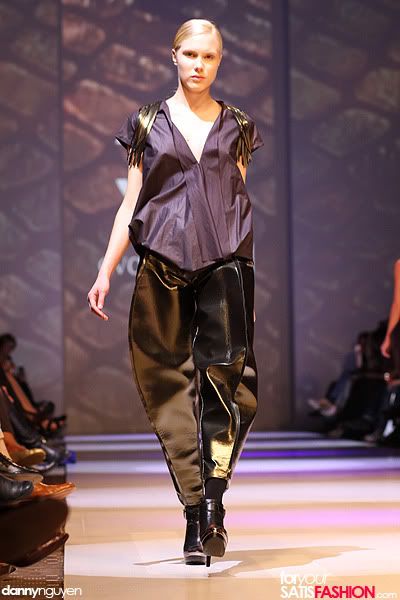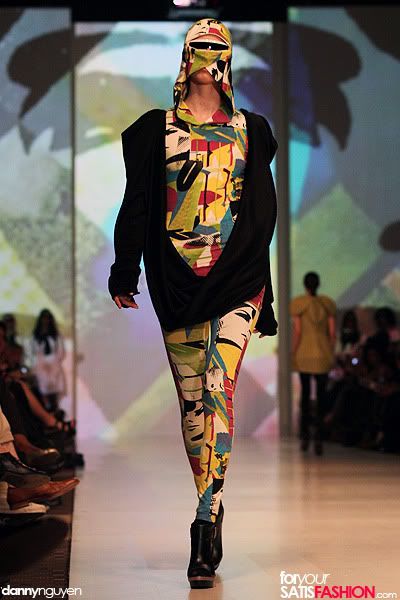 good show Biddell!