POP UP SHOP DEBUTS ON QUEEN STREET WEST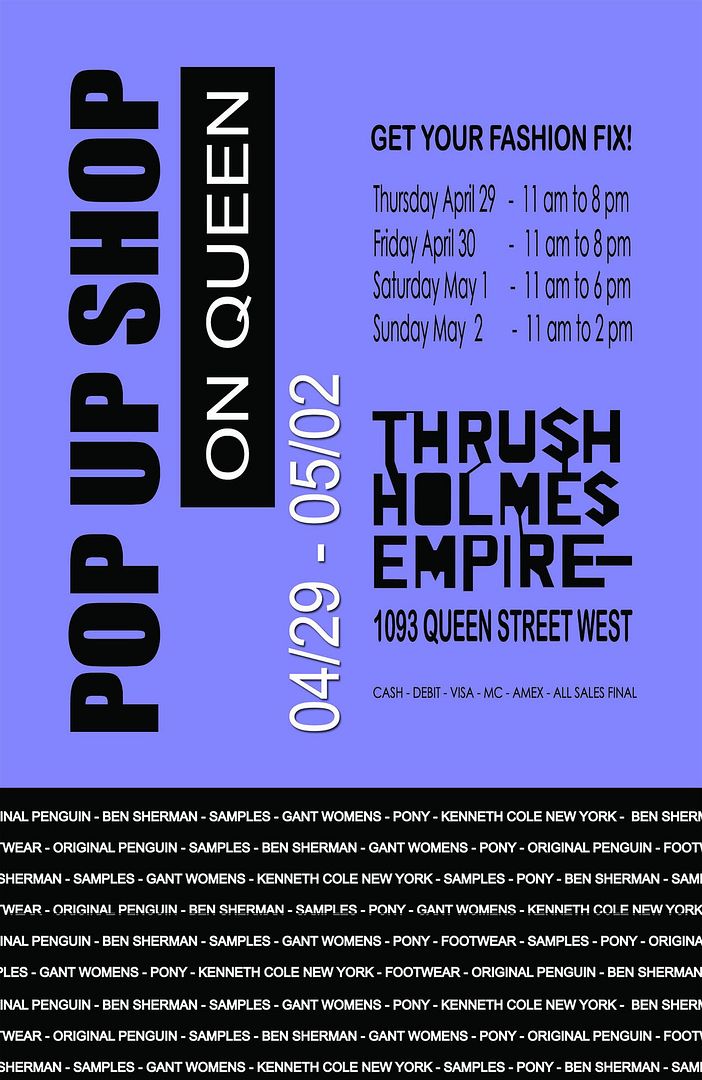 On Thursday, April 29 POP UP Shop on Queen will officially open as a showcase of the latest Spring style, art and music in a unique, off-price shopping environment.
The temporary shop, open for one weekend only, will feature sample fashions for men and women from leading sportswear labels like Ben Sherman, Original Penguin, Kenneth Cole, Gant, Pony and more. Located at 1093 Queen Street West (Thrush Holmes Empire), the gallery space will be transformed into a short-term shopping mecca. While checking out the latest looks from the featured brands, customers will also have the opportunity to admire unique works of contemporary Canadian art and music by a roster of local DJs.
Hours of Operation:
Thursday, April 29 from 11AM to 8PM
Friday, April 30 from 11AM to 8PM
Saturday, May 1 from 11AM to 6PM
Sunday, May 2 from 11AM to 2PM
Location:
1093 Queen Street West, Thrush Holmes Empire Gallery