Whether it was getting threads from the unfinished hem lines on my pants during a runway show or running backstage to put on some of my favorite pieces just after they've made their way back to backstage and off the backs of the models, FAT 2010 was definitely interesting and a very fun experience!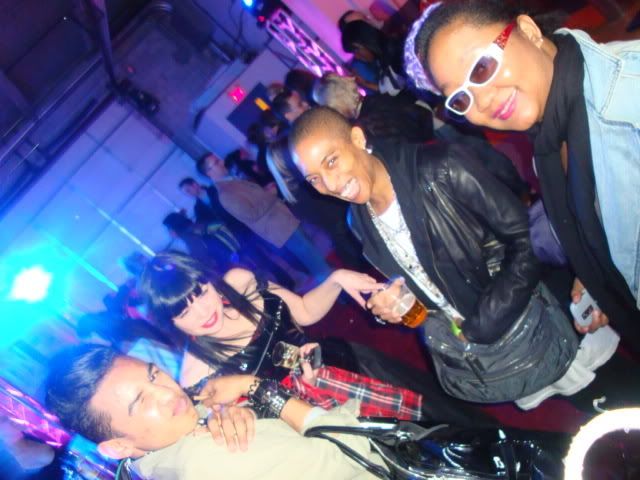 I don't think you guys know this yet, but FAT 09 was actually the first fashion week-y runway show function I ever attended!! So we can kinda be thankful to FAT for helping be part of the steps that motivated me to be a fashion blogger!
This season was my largest intake of FAT and all its things of fashion! I got to get a great grasp of its aesthetic and how it works throughout the week. At first I did find myself to be quite judge mental then good friend Evan Biddell graciously put it into perspective with a simple but radiant phrase that "this is nothing more than raw talent making its way down the runway, everyone is volunteering & no ones getting paid" and from there on a whole new light dawned upon me. From the instance I was quite skeptical of the designs and almost sex show worthy looks that made their way down the runway. Yet then there were pieces and collections that made me cringe and attack like a hungry hyena LOL!
Overall I had a great time, connected with amazing people, had a whirlwind of nights and partied like a rockstar!

photo: Angela Y Martin via BlogTO
Although I wasn't in attendance during Evan's show we all obviously know that I was definetly there in spirit! I am an avid follower of his every move and in love with everythin he does!
London based
Jasper Garvida
was my "hopefull" moment of FAT upon arrival. There were interesting yet unappealing things I saw prior to this point of the night and the fact that mother nature called and I answered in the middle of a show probably enforces my mentality and thought of the collections that were showing so far that night. During his show

photo: Stefania Yarhi via TEXTSTYLES
SEE YOU NEXT FAT!!!