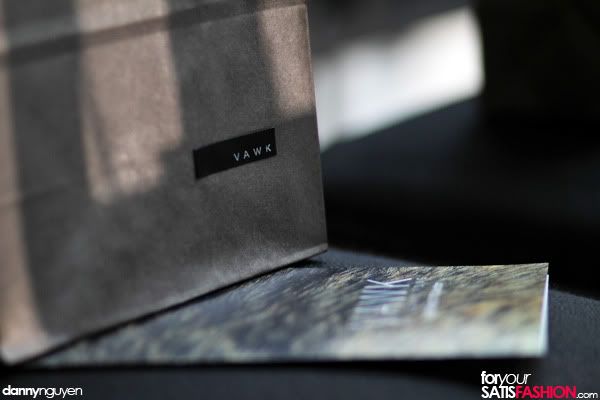 It was full of shapes and sizes, of women and fur. The vibe was surreal, calm and a well lit center stage of the AGO prooved to be the perfect host for the VAWK collection by Sunny Fong to give us a show even Sunny probably wanted to sit down for!!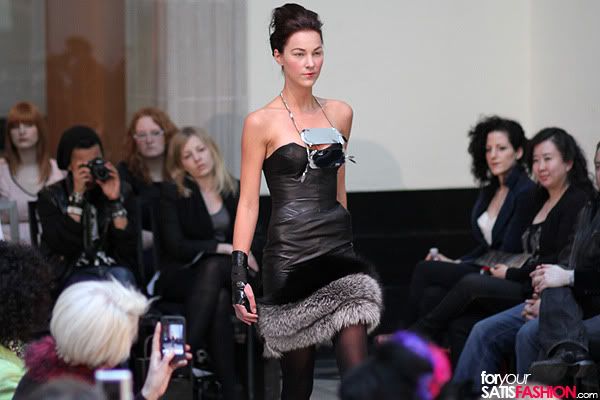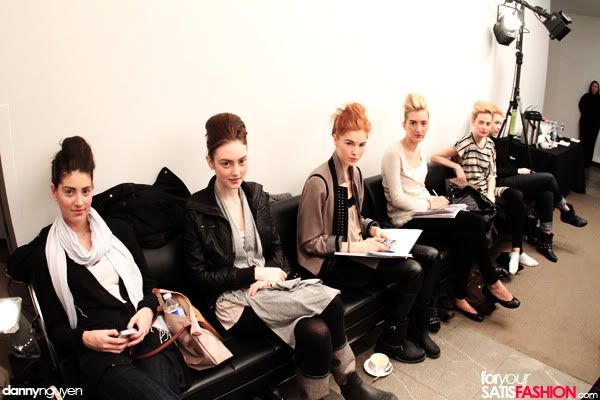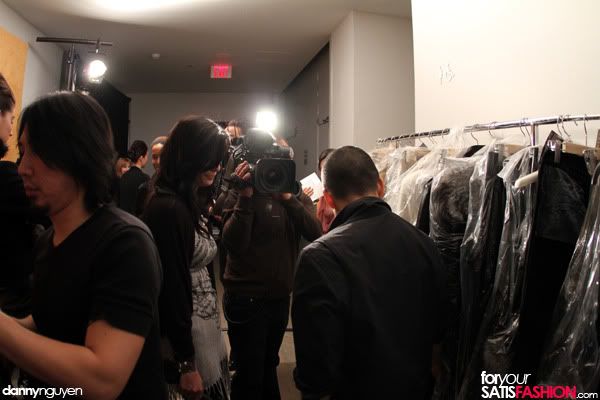 I loved the materials used in this collection. The odasity to want to get up and touch a model as she strutted her stuff throughout the rows of the runway struck deeper with every piece revealing itself from the steps of the AGO. Once again I find myself wanting another
womens
article of clothing. The pants with leather panels on them need to be mine!!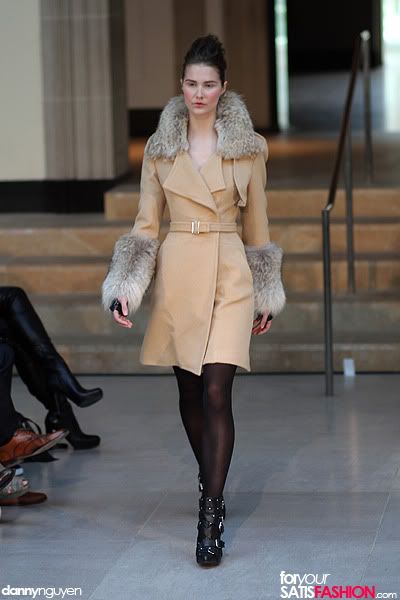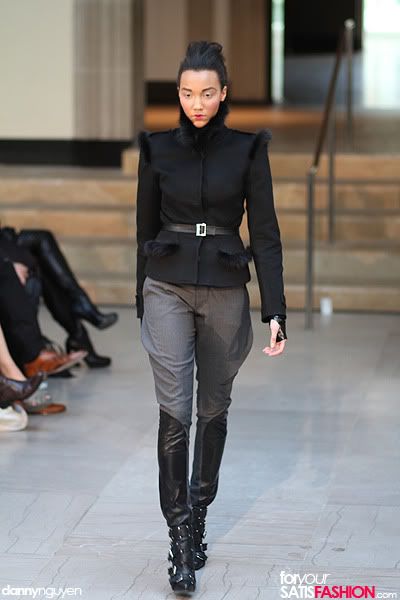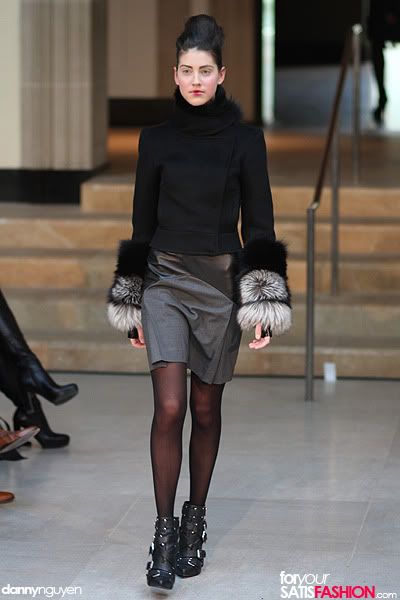 I am obsessed with the look in the center above! It's like horse rider meets edgy modern rebel. I need to find some good old pictures to give you guys a better description but I am pretty sure you know what I mean!
---
Some shots before the VAWK show.