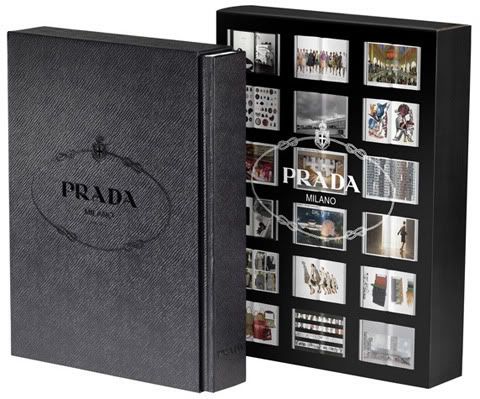 in 706 pages capture the self titles book that
reveals , announces, exposes and details 20 ears of the companys life.
It's venutures into Art, Architecure
FASHION
and many many more..
Published by Prada Progetto Arte & available in English & Italian in
Prada stores worldwide & goes for about
$150 USD
Gotta get one of these..