The pathway to heaven was guraded by to masculine fellows,
a perky woman guarding the gifts & a crowd that seemed to be
in sync with the idea of Gabrielle "CoCo" Chanel.
People strutted amongst the tight knit group of about 20-30 in their
all black ensembles waiting for the photographer to kiss them with the lens.
I didnt mind either haha.. I got my little snap shot once i walked in..
I always love going to events knowing that Marissa & Nolan are going to be there
because if they were i a) would be lonley b) would probably not go
& c) just be BORED.. but in this case im pretty sure the CASES & CASES of
CHANEL No'5 & what not would have kept me company.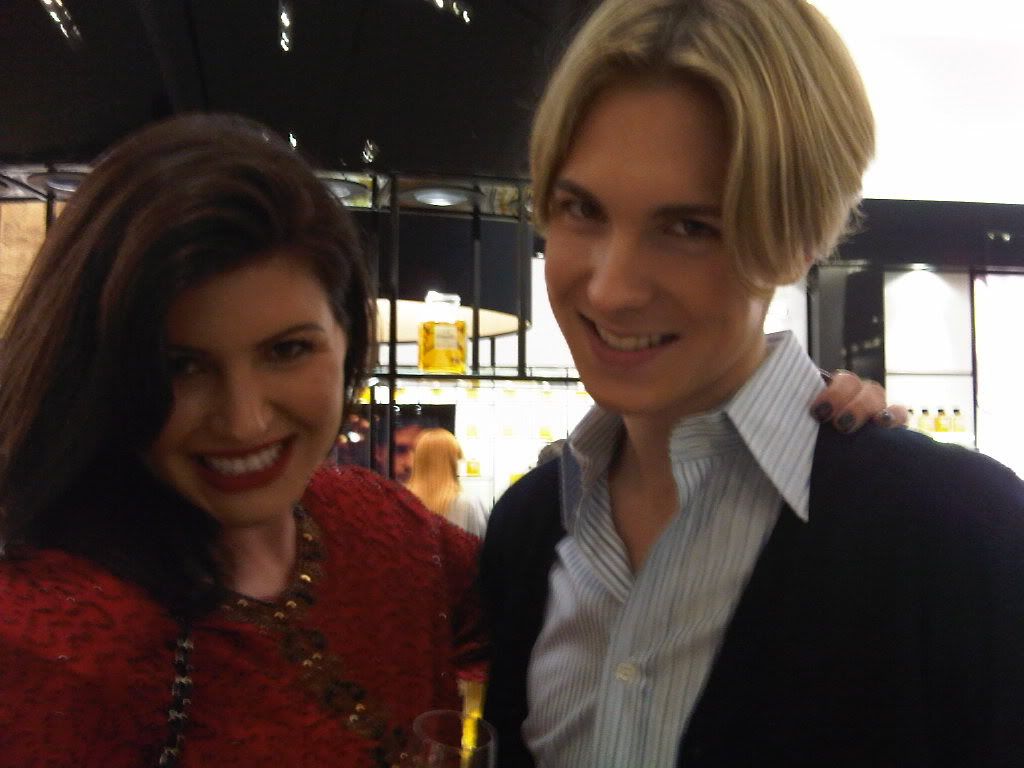 Overall it was a cute small event that i obivously enjoyed attending
or else i wouldnt of even bothered.. People got there makeup done
& got to smell some of the most beautiful things their nostrils have ever
sniffed..
There will be a custmoer event going on in a week or so @ Holt Renfrew
for everyone else to do there biddings upon Chanel.. December 2nd to 6th
so check it out!!!
Oh yes.. & Special thanks to the crew at Holt Renfrew.. Michelle, Kelly
& the rest of you all for making it possible for me to attend on such short notice