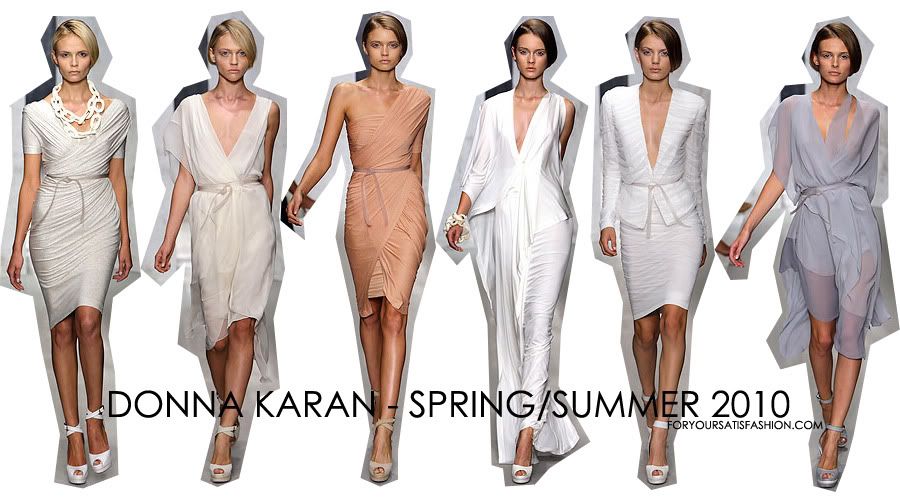 I really enjoyed seeing this collection because i loved the touch of creativity
on a already performed element...
What i mean by this is that; looking at the toga styled dressed whether it be full
length or cocktail there is an element that some may over see,
but still see as beautiful... If your not following me, what im saying is that
the bunching on the dresses adds such
satisfashion
to my taste buds.
Usually we see Toga dressed simple, in cases, also with belts but just falling.
Wether it be over the shoulder, or over the belt. Here there is that extra detail.
So i hope i got my point accross haha..
I also love the layering of chiffon on certain pieces, and the way that they hug the
body. For such (what i assume) a droppy fabric and possibly heavy because of the
layers, it holds quite nicely. The simple strings as hip huggers were a nice simple &
classy & seemingly DIY touch that didnt take away from the dress but added that extra
touch.