It was ooh's & aah's as the soft, then bolds, the strong then elagant pieces attached with model strutted their stuff down the LG Fashion Week catwalk in designs by Romona Keveza.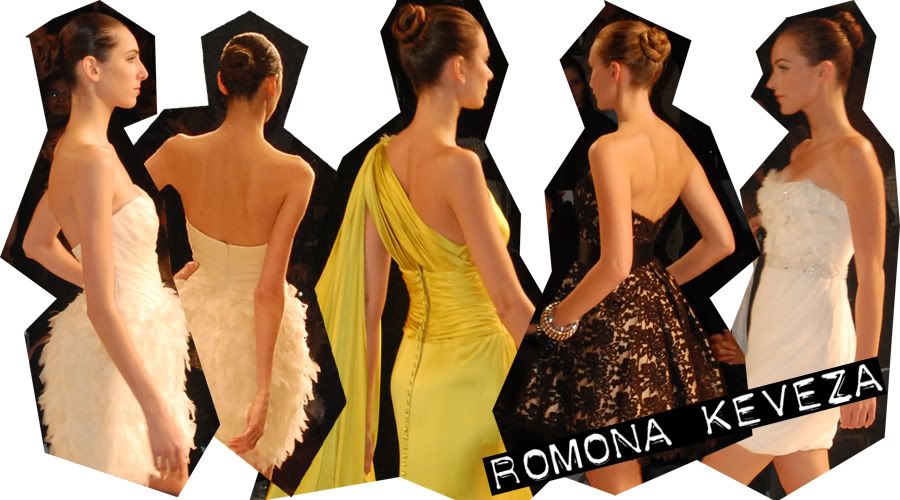 There was lace & tulle, flowly trains and volume,
there was sheffon & sheer, this and that, here and there.
I saw hints of Marchesa & touches of Vivienne Westwood
You'd think it was a circus act.
But i found it to be one of the
BEST
shows of LG Fashion WeeK!
Good show Romona.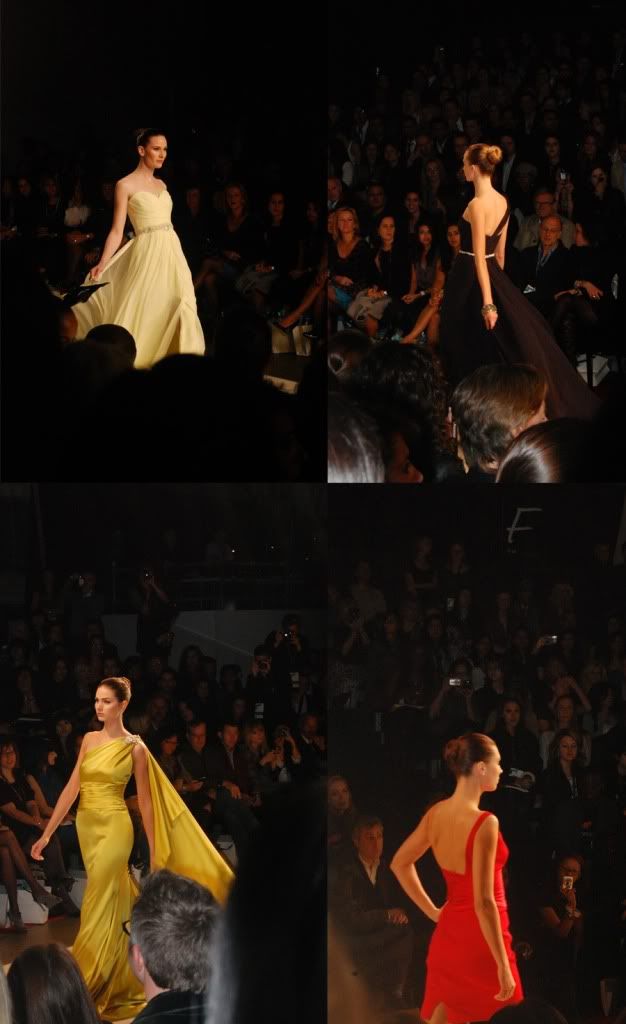 Even though it was yet another masquerade to find my seats..
My anger and frustration from the fashion week's un-organized-NESS
was slowly calmed with the essence that Romona brough to the runway.
Just when we thought the runway show as over.
A change of mood & song came into play and out walked the next scene.
Beautiful silhouettes, and proportions.
Edgy looks & a detachable asset that made that crowd go crazy