If you are not familiar with my taste i shall enlighten you. I pretty much just like skinny jeans and shoes, i never find anything waiste up that really appeals to me these days which is such a disaster because WINTER is right around the corner.
When i caught wind of an up-and-coming menswear line from Wiltshire, England named "
Griffin
" i automatically jumped to my feet because i
Love
English & European styled mens clothing
(come on who dosent..)
..
So i checked out this line and when i saw some of the stuff i dropped to the floor!!.. Never in my LIFE would i ever assume that i would fall in love with orange pants!!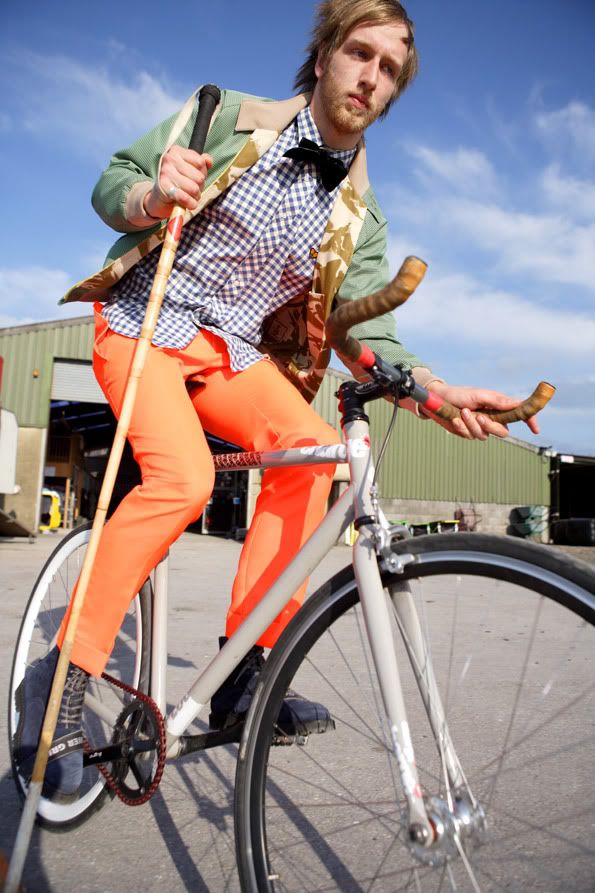 Well i just did, and now im having heart palpatations looking at them again. GET THEM OFF GET THEM OFF THERE TO AMAZING!!.. I was always had a pre-concieved notion of owning a pair of bright pants, just always thought that they would be blue or red. The orange on the other hand is just so rich and captivating. The entire look that this model is holding is actually really bomb i love the cuffed ends of the pants. It\s not as fitted as i usually would take my clothing but in this case id make an exception.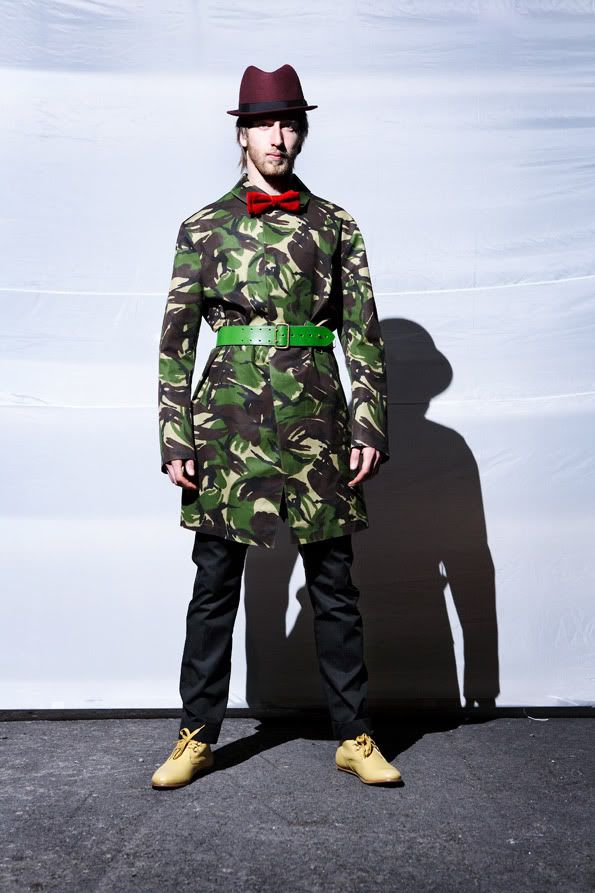 Another
F-A-V
was this look right here.. At first when i saw the clothing "not-on" i was a little discouraged by the print and the length of the jacket, but when i saw it on the model.. ohhh wow.. This camo print trench & red tie combination stole the show for me. I would so wear the orange pants with this even thought i would probably look like a cereal killer.. or actually that or a very well put together individual!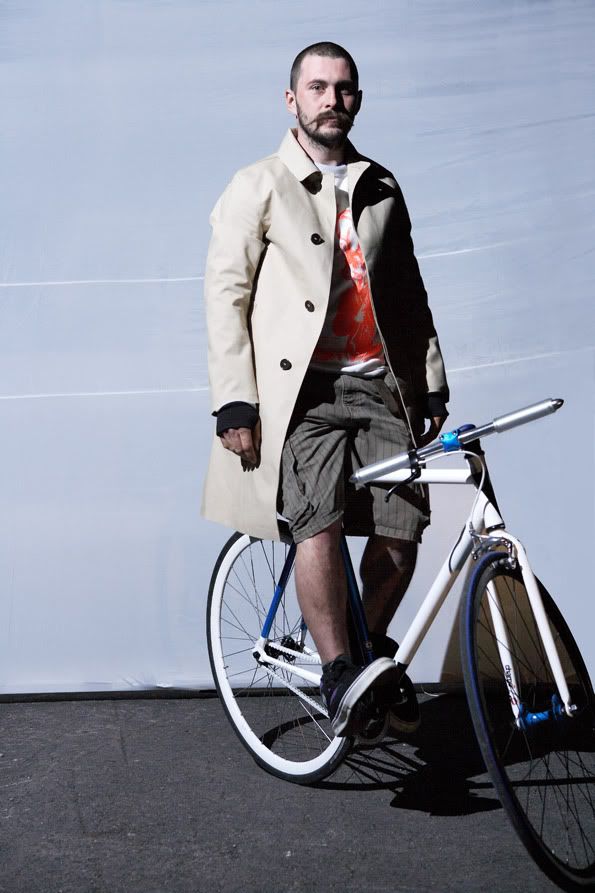 When i saw this trench over here i didnt even second guess it for a second, i loved the length, the color of the trench itself and of the buttons.. Im starting to really like the whole tailoerd meets urban look again and i feel that this jacket when channeled properly could make some serious sheatttt
POP
.. Go check out the rest of the collection @
http://www.griffin-studio.com/
..