I was
Thrifting
through Value Village a few months back and coudlnt find a thing.. And then i saw this section full of neon colored wind breakers & fun colored t-shirts. I gazed through and there it was..
Im not going to lie, it was one of those moments where you feel you have found a diamond in the middle of the street and no ones around to look at you take it!! Well thank god this diamond was only
$3
lol..
I looked at the label & it said Thriller.. Now i look at it and feel some wierd connection to Michael Jackson lol..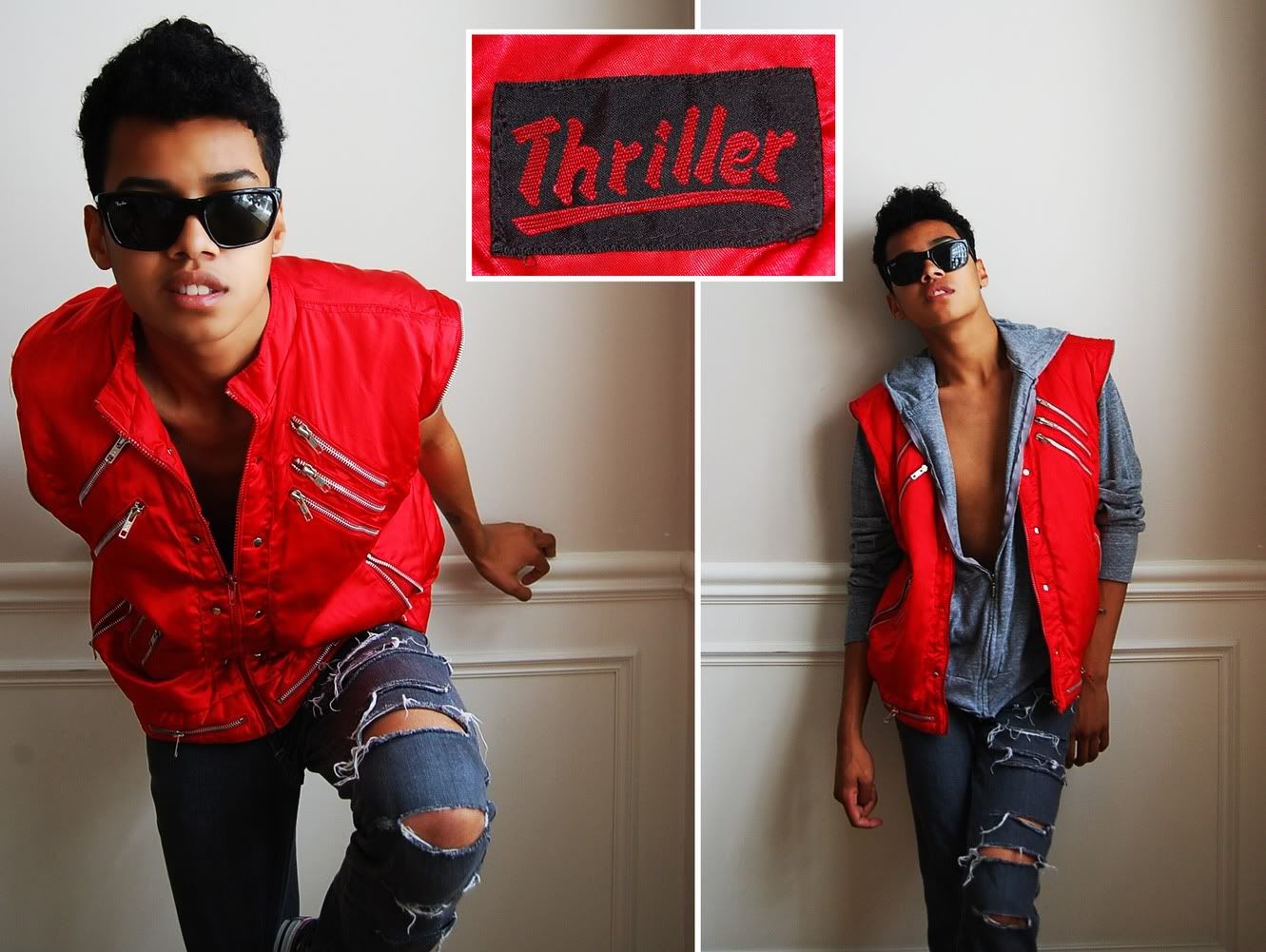 have you ever seen anything quite like it?.. All the zippers & the color is so radiant, bright and just in your face!!
BETSYYYYYYYYY lol
.. its a little long so im thinking of putting elastic at the hem to make it more fitted and give it more volume when i wear it because the zippers tend to weigh it down!!