So
Jimmy Choo
has just unveiled a new collection named
Choo 24/7
which is made of 28 of the brands best selling styles. For about
$400 - $1,200
you could own a fabulous pair of Jimmy Choo's. Unfortunately there has been no price difference between then and now, their just re-stating what was already stated.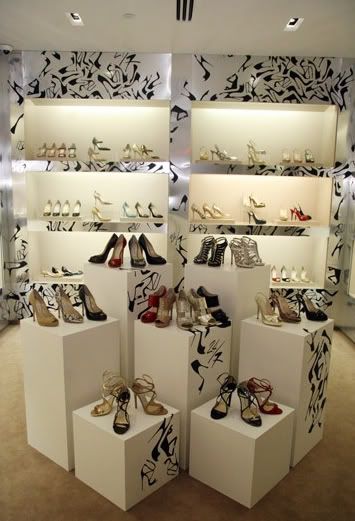 Although my heart now belongs to Christian Louboutin, Jimmy Choo always had a peice somewhere along the lines. If the rest of the collection looks like as good as these pictures then you should defeinitly snag a pair..
I remember i was at
Holt Renfrew
a while ago, and a woman was purchasing a pair of Jimmy Choo's i would assume it was her first because she was so flustered that the box holding the shoes was damaged and then she went on sayin.."these are more of an investment/colleting item" as oppose to a shoe, which i thought was cute and true! Now-A-Day-s shoes like Jimmy Choo, Manolo & Louboutin are more things you should hang on your walls as oppose to strut on the street!!