Its happened.. Well its
slightly
happened before for men with the whole leopard print sneaker.. But that didnt last long (from what i assume), here is finally something i could see my foot in lol..
Louboutin designed a shoe under the name Fred. And from what i know they come in sequence, glitter, patent and all this jaz.. This pair has honestly have to be my favourite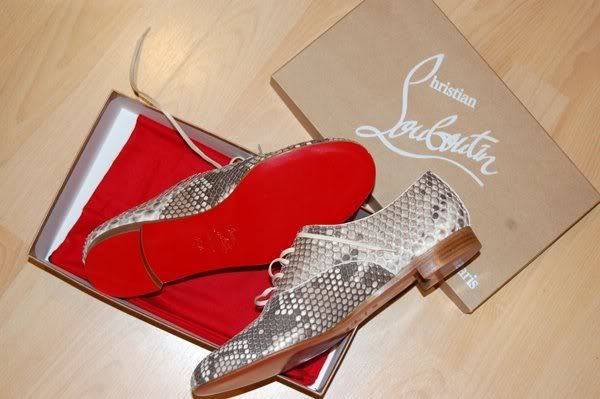 A lucky blogger by the name of
Carlos Sousa
managed to scoop these up.
LUCKY HIM!!
The other ones he designed are pretty nice to! Check them out: