I love it, Rihanna kinda loves it and
Beyonce
is defienitly in love with it after wearing it a bazillion times, in her music video and when she performed at Madison Square Garden for that Jay-Z thingy.. Pretty much EVERYONE LOVES IT.. And if you dont, you will learn lol.. !!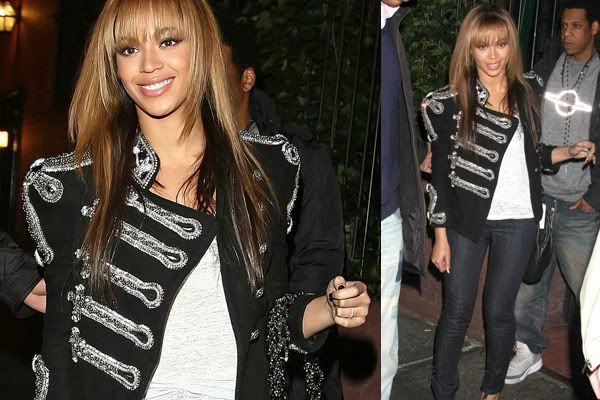 I dont know why but i cant seem to get my self over this jacket usually i have a 30 minute obsession with things unless they really grab my fashionableness by the balls! And this jacket has definitely done that..
Balmain produced this beautiful cotton jacket with metal and crystal embroidery during their fall 2009 collection and it has been a hit ever since!! You could wear this jacket up or down, heels or flats.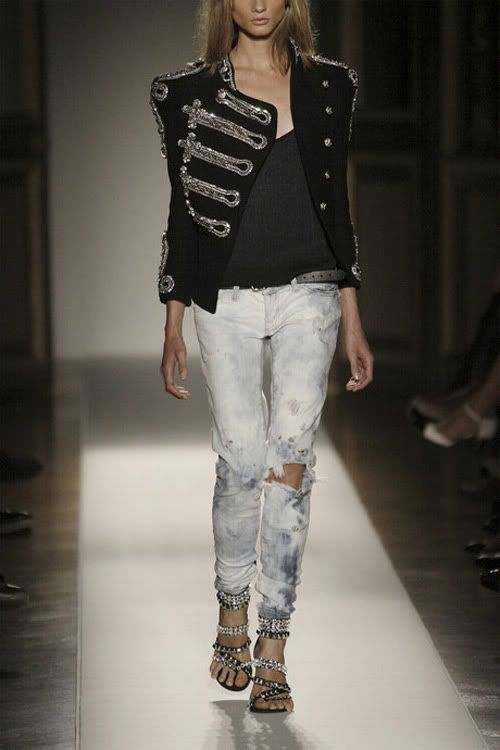 cough cough... the trends i predicted as usuall.. ripped jeans & studded boots.. in this case sandals
The only thing that discourages me so much about this is the price tag, well i guess you seriously get what you pay for in this case! But
duhh
you have to pay for such fine art. Something so beautiful obivously wouldnt come without a hefty price tag!! The Balmain jacket used to be
$11,410
but apparently has now dropped to
only
$6,389.60
I guess right now this would only be a dream to own... But as we know, dreams come true!